Top Video Quality Enhancers
Sometimes you might come across a video with great content, but the quality just doesn't cut it. Or you might create your own video, but your ability to capture high-quality video is limited. Maybe you have a large DVD collection you've treasured for years, but you want to be able to watch your favorite movies in higher quality without the need to purchase Blu-ray versions.
In any case, you might be wondering if it's possible to improve the quality of your videos without the need to be a professional editor. Thankfully, there are plenty of video quality enhancers out there that you can use to improve nearly any type of video.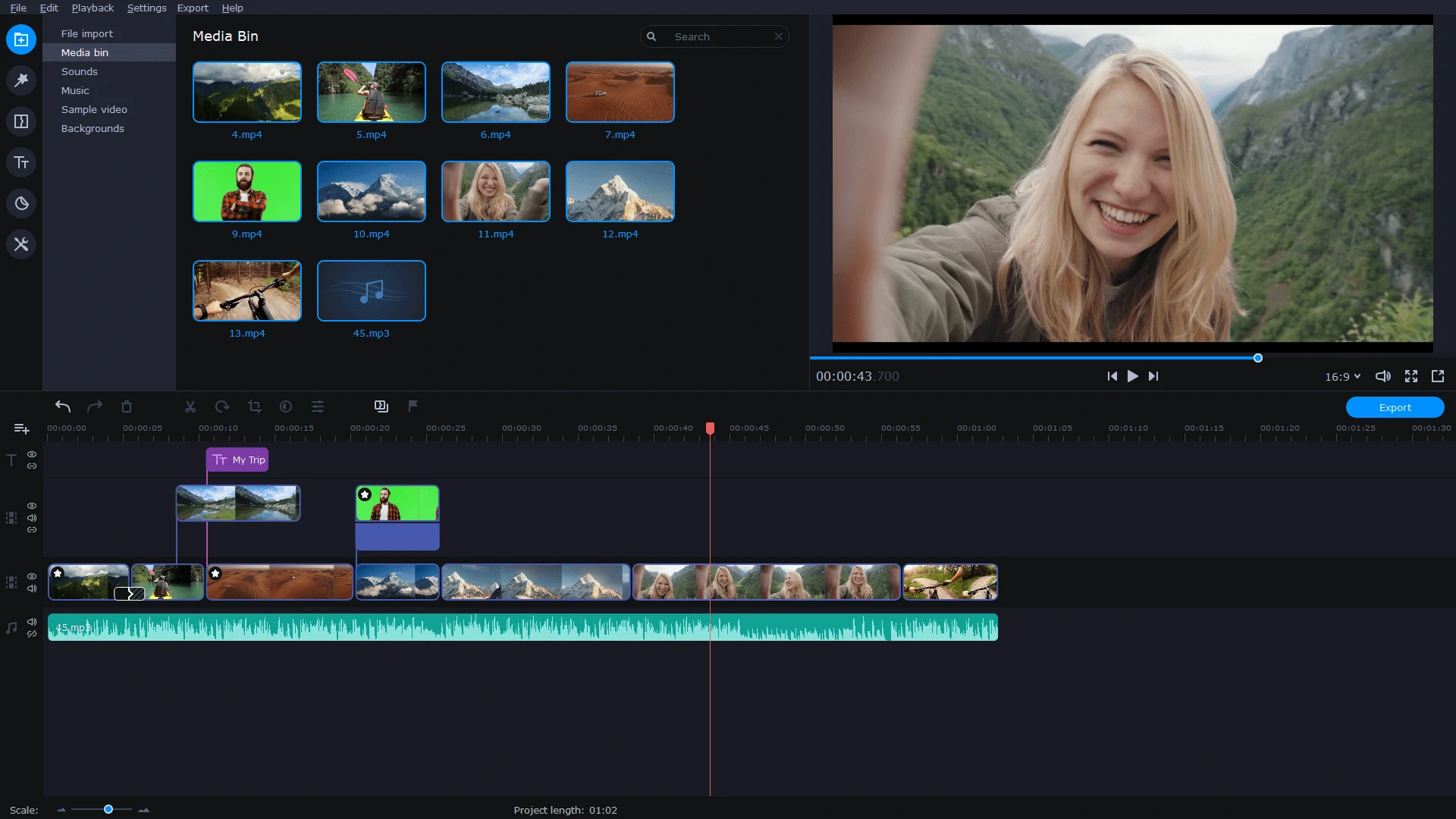 Find the Best Software to Improve Video Quality
The following is our list of the best video enhancement software you'll find to turn those low-quality videos into HD presentations. Keep in mind that we aren't ranking these programs in any particular order – each of them is great to use depending on your specific video enhancing needs.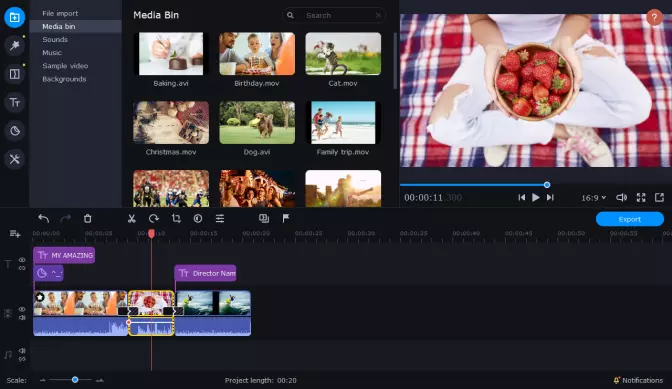 For an easy-to-use and reliable video enhancing software that can serve as a solid alternative to professional software, Movavi Video Editor Plus is one of the best options available. It features a user-friendly interface and can enable you to easily improve video quality while editing videos. There are also many other features available that can make the editing process truly enjoyable.
Features
4K video support
A wide variety of editing effects including slow motion, reverse, and chroma key
A library of filters and other features to enhance video quality
OS compatibility: Mac and Windows
Pros
Very easy to use with a user-friendly interface
Can edit videos and complete projects within 20 minutes
Plenty of features to help you enhance your videos
Cons
Trial version is available for 7 days only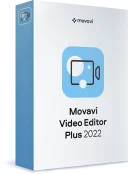 Movavi Video Editor Plus
Your next step in video-making
Edit video clips, images, and audio on a timeline

Add transitions, filters, titles, and stickers

Animate objects using keyframes, use more built-in media

Export videos in any popular format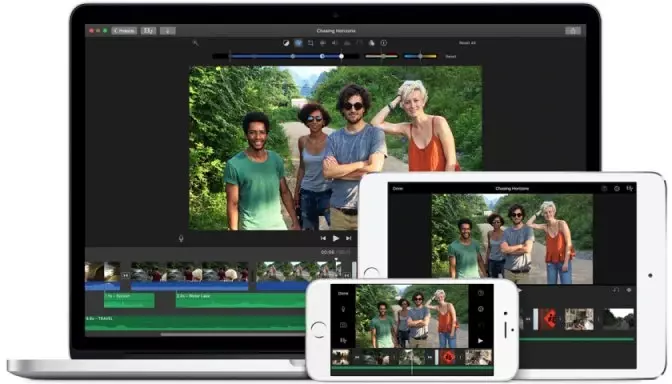 If you own a Mac, you may not even need to download a video quality enhancer app to begin editing and enhancing your videos. iMovie makes it easy to quickly improve video quality with a decent selection of editing features. iMovie also supports 4K videos, which you can then share on various platforms including Vimeo, YouTube, and Facebook.
Features
A variety of editing features to add visual effects and more
4K support with the ability to quickly upload to YouTube and other platforms
Use various filters, record audio, or trim to enhance video quality
OS compatibility: macOS and iOS
Pros
4K video support
Comes with a selection of basic editing features to make the process easy
Can share videos to social media and YouTube upon export
Cons
Lacks a lot of features included with paid software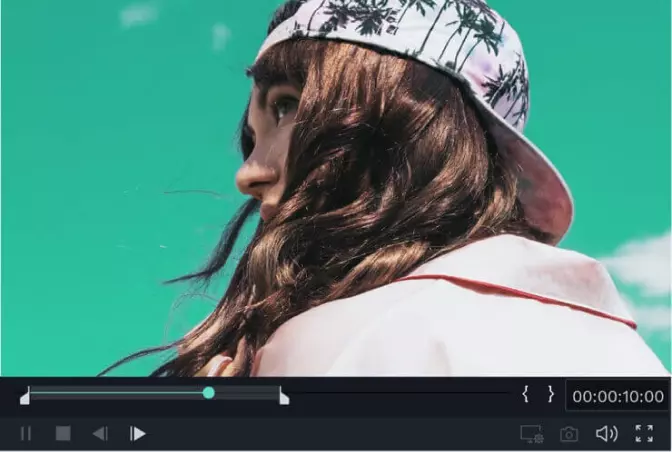 Filmora Video Editor is another reliable software to improve video quality, with stylish editing features that can make it easy to enhance video quality. If you're in need of something simple to quickly improve video quality, this is a good tool, but you'll need to purchase the full version to make use of all of its features.
Features
A selection of video editing tools
Shaky video stabilization
Audio filter to improve sound quality
OS compatibility: Mac and Windows
Pros
Ability to enhance videos and audio, with color correction
Eliminate excess noise
Stabilize shaky videos
Several editing features are available
Cons
Freeware version leaves a watermark on videos and limits editing features
A bit slow upload speed
No 360-degree video compatibility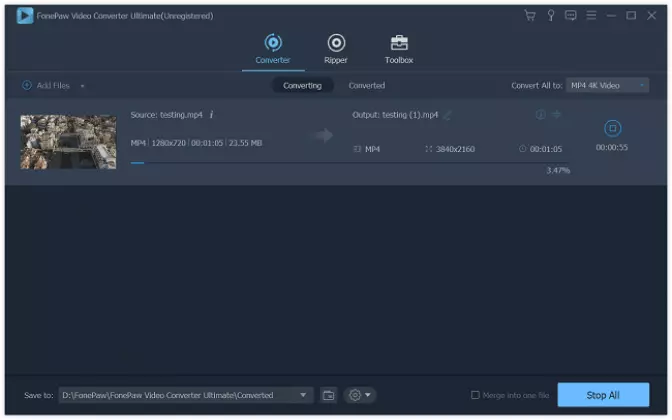 Looking for a more powerful program to enhance video quality? FonePaw Video Converter Ultimate makes it easy to convert and enhance your videos with plenty of features. It supports many file formats and is fast, with the conversion taking as little as a few minutes.
Features
Supports many file formats with a CUDA-enabled graphics card that prevents quality loss
Can convert to mobile-ready file formats
Fast conversion rate
3D to 2D conversion
OS compatibility: Mac and Windows
Pros
Fast conversion speed
Add 3D effects to videos
Works with many video formats
Can add watermarks
Cons
Interface only supports one skin
Paid version is needed to access many features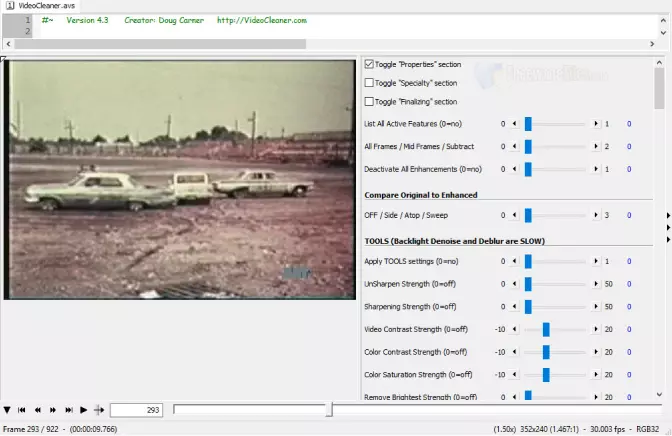 Forensic Video Cleaner is recognized as the best video enhancement software among forensic experts and law enforcement agencies. It's also a great consumer product that can help enhance videos by recovering additional details that might be lost from the original video.
Features
VHD recording repair
Bad frame removal
Improve image quality via resolution
Ability to stabilize shaky cameras
Change color, artifacts, hotspots, and brightness levels
OS compatibility: Windows
Pros
Can repair VHD recordings and remove bad frames to improve video quality
Upscale videos using an increased resolution
Stabilize shaky cam footage
Easy to adjust aspects of videos to further enhance quality
Cons
Enhancement can take some time to complete
Isn't the most accessible software for novice users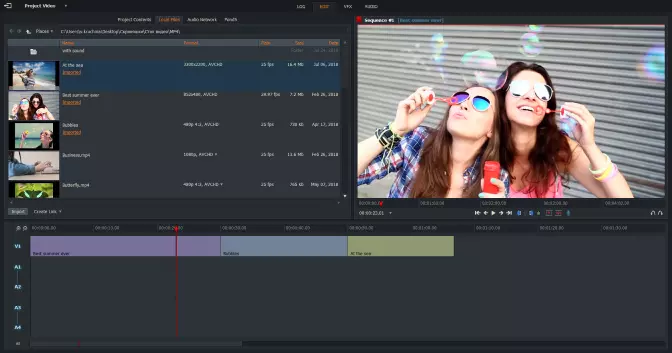 For one of the best video enhancer programs that many filmmakers and videographers use, Lightworks is another ideal option. It's easy to use to make simple and quick edits and enhance video quality, which helps prepare your videos for sharing on social media and streaming platforms.
Features
Video quality enhancement to HD, Full HD, 2K, and 4K
Supports Adobe After Effect plugin
Chroma key, video routing, and effect keyframe features
OS compatibility: Mac, Windows, and Linux
Pros
Can enhance video quality up to 4K
Plenty of editing features to enhance video quality, including video routing, fusion competitor, color LUTs, and Adobe After Effect plugin support
Works with multiple monitors
Simple drag-and-drop content management system
Cons
Can be difficult to use for beginners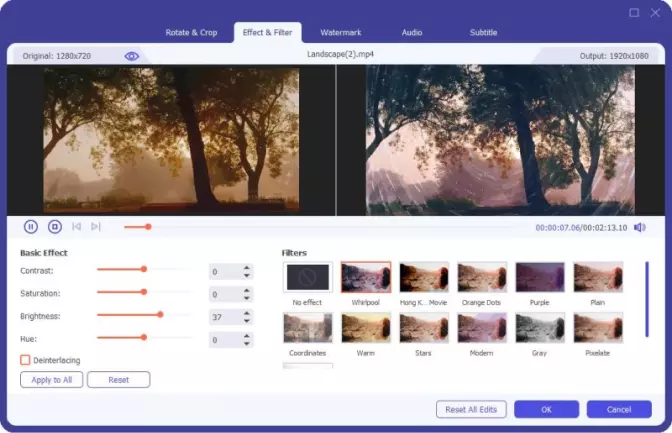 Aiseesoft is a paid video quality enhancement program that's ideal for resolution upscaling or watching high-definition videos. It's pretty bare-bones compared to other software, but it's useful for transcoding or simply watching HD videos.
Features
Video enhancement of up to 4K quality
Supports many video and audio files
Can eliminate noise, adjust volume, and stabilize shaky video
Basic video editing features
OS compatibility: Mac and Windows
Pros
Can enhance videos up to 4K
Convert video and audio to many formats
Can edit videos with editing features such as crop, trim, rotate, and flip
Ability to adjust brightness, hue, color, and saturation
Cons
Doesn't include a wide selection of professional-grade editing features
Windows Movie Maker (for Windows 7 users)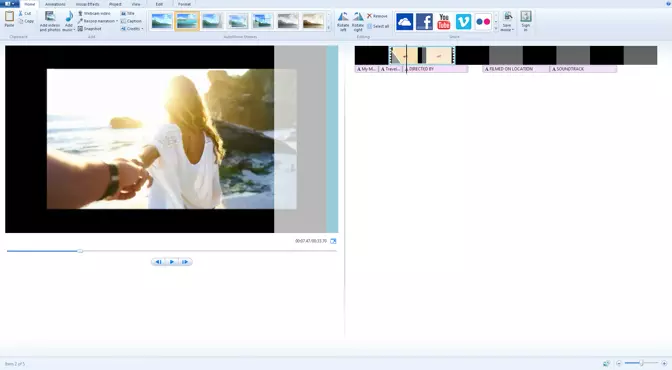 If you own a Windows computer, you can use the Windows Movie Maker program as a simple means to improve video quality. It includes basic editing tools and doesn't require Windows users to download additional software.
Features
Basic editing features to improve videos
Ability to share on YouTube
Add video tracks, trim videos, and modify audio
OS compatibility: Windows
Pros
Can create new videos and upload videos to YouTube
Basic editing features including effects, transitions, titles, and captions
Trim or add video tracks, and adjust audio tracks
Cons
Limited features
Discontinued upgrades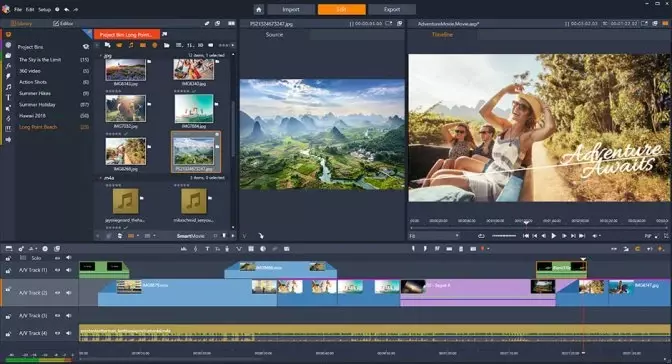 Pinnacle Studio is among the best software to improve video quality for a number of reasons. It's easy to use, and it's also fast and responsive when enhancing videos. Users also have access to thousands of editing features, including transitions and much more. While it's not the cheapest option, there are several versions available depending on your specific needs.
Features
Thousands of video editing effects, transitions, and other options
Optimal stability and speed for enhancing video quality
A variety of versions depending on the user's preferences
OS compatibility: Windows
Pros
Many versions available based on what you need
High-speed enhancement and conversion
A wide variety of video editing options including transitions and effects
Cons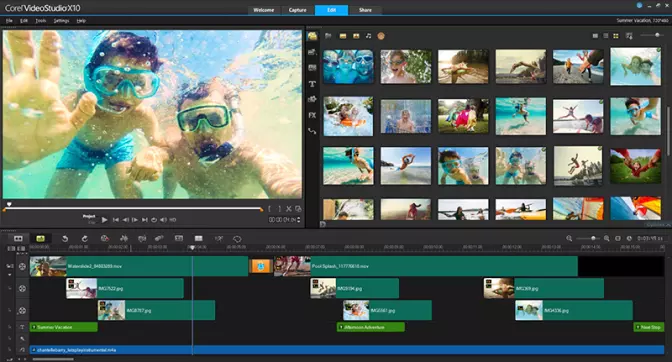 Corel VideoStudio Pro is easy to use for beginners and stands out as one of the more powerful tools available. In fact, you can use it to create 360-degree videos and stop-motion animations in addition to conventional high-quality 4K videos.
Features
Library of over 1,500 visual effects to enhance videos
Supports up to 4K video quality
Lens Correction tools to improve video quality
OS compatibility: Windows
Pros
Can create 360-degree videos and use it for stop-motion
4K video quality support
Thousands of video editing features, including Lens Correction tools
Cons
Windows exclusive
Limited timeline tracks
Lack of audio editing features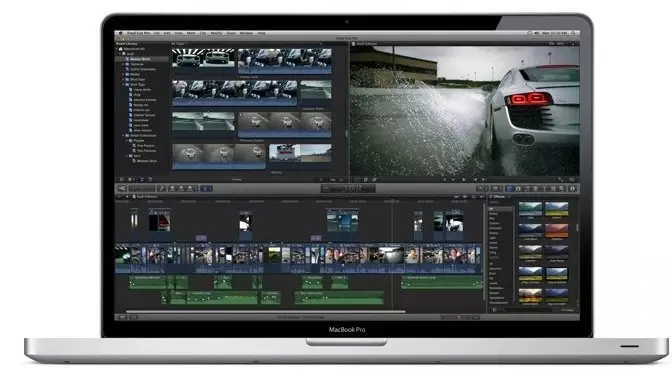 Final Cut Pro X might be pricy, but it's worth it if you want a premium video enhancing software that can give you everything you need to improve video quality. It's nonlinear, which means you can freely arrange all kinds of media in the timeline. If you're in need of professional software, Final Cut Pro X is likely to meet or exceed your expectations.
Features
Supports many file formats
Non-linear timeline for fewer limitations
Color enhancement
360-degree video support, along with 360-degree effects and graphics
OS compatibility: Mac
Pros
A wide range of features to improve video quality
The non-linear format gives you more options when editing
360-degree video support
Cons
Can be demanding and push your OS to its limits
Not accessible for novice users
Mac exclusive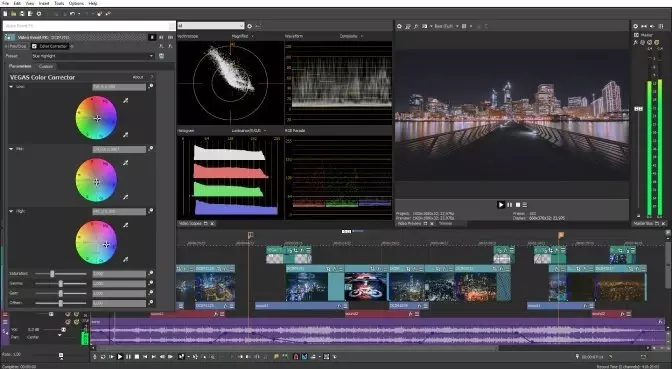 Another expensive option that includes many features that professionals love is Vegas Pro. Quality and efficiency are both infused in Vegas Pro to give you everything you need to improve video quality and accomplish much more.
Features
A wide variety of powerful editing tools
High processing speed without any quality loss
Crop OFX and Picture-in-Picture plugins that enable multi-image overlay within a single frame
Blue FX Filter 5 Ultimate package includes 26 effects for color correction and light adjustment
OS compatibility: Windows
Pros
Large number of features to help enhance videos
Plugin support to enable color and light adjustment, along with many other capabilities
Balance of speed and quality when editing videos
Cons
Windows exclusive
Can be expensive for some
All of this reliable video-editing enhancing software is great to use if you want to improve the quality of your videos. Give Movavi Video Editor Plus a try today to see if it's the right tool for you.
Frequently Asked Questions
How Can I Improve Video Quality in Movavi Video Editor?
Movavi Video Editor Plus keeps the video enhancement process simple so you can create high-quality videos with ease. Download and install the resolution changer and follow the steps below.
Add your video to the program and drag and drop it on the timeline.
Edit the video: apply filters and transition, add stickers and titles. Click More Tools to access other video-editing features like color adjustment (automatic or manual), stabilization, overlay, and more.
When you've made the necessary changes, click Export and pick the output format.
To change the video resolution, click Advanced and select the desired resolution from the list or enter custom parameters.
Click OK and hit Start.
To learn more about how our software can help you enhance video quality, visit the link below.
How to Increase Video Resolution?
You can use Movavi Video Converter to increase the resolution of your video. You'll find a step-by-step instruction in the article linked below.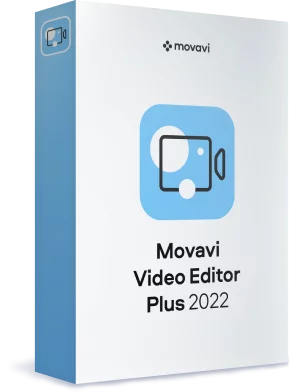 Movavi Video Editor Plus
Your next step in video-making
Edit video clips, images, and audio on a timeline

Add transitions, filters, titles, and stickers

Animate objects using keyframes, use more built-in media

Export videos in any popular format
* The free version of Movavi Video Editor Plus has the following restrictions: 7-day trial period, watermark on the output videos, and, if you're saving a project as an audio file, an ability to save only half the audio length. Learn more
See Other Useful How-to Guides