How to Convert IFO Files to MP4
Have lots of DVDs and the boxes are taking up too much shelf space? You don't need to store the DVDs themselves to keep your movie collection – just make them digital! You can transform your DVDs into a more universally usable form – this way, you'll be able to watch movies on any device, no matter where you are.
If you take a standard DVD and open it on a computer, you'll see 2 folders: AUDIO_TS and VIDEO_TS. The folder we need is VIDEO_TS. Inside that folder are three types of files: IFO, BUP, and VOB. IFO files contain information for the video. BUP files are basically a backup for IFOs in case any information gets lost. And the VOB files contain most of the movie data.
IFO ("information") files contain information about DVD chapters, subtitle tracks, audio tracks, and menus. They consist of headers that tell a DVD player where a chapter starts or where an audio track is located, which allows you to navigate the contents of a specific DVD.
BUP files are backup files that are used in case of program errors or loss of information. In this case, they contain the same information as IFOs. If the player is unable to open the IFO file, it will try to read the information from the BUP file.
VOB (stands for "video object") files contain the actual video, audio, subtitles, and menus.
Although an IFO file doesn't contain video, many desktop players and video processing programs can recognize these files. If you add an IFO file to these programs, they will find and open your DVD video (but only if your IFO file is stored alongside a VOB file in the same folder). For this reason, we often talk about "converting IFO" to various video formats. This definition is not quite accurate, but it's in common usage. From now on, when we talk about IFO conversion, we will be referring to converting video from DVD to another digital format.
If you want to convert your DVD videos and maintain their high quality, try the Movavi program. Using this software, you can easily convert IFO to MP4 and most other common formats, like MOV, AVI, MPEG (MPG), or WMV. Download the converter for your PC or Mac and read this guide to learn how to convert IFO files to MP4.
Launch the IFO Converter
Open the downloaded file and install the converter. When the installation process is complete, run the program.
Add Your File
Click Add Media, select Add DVD and then Open DVD. In the window that opens, double-click the DVD name, choose the VIDEO_TS folder, and click Select Folder.
If you want to convert a specific part of the DVD, click Add Media and choose Add Video. Then select the required .ifo file from the VIDEO_TS folder and click Open.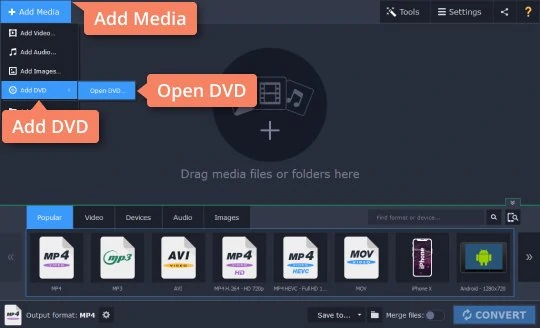 Choose MP4 as the Output Format
In the lower part of the interface, find and open the Video tab and choose MP4. The list of the available presets will appear. Choose the one that suits you best.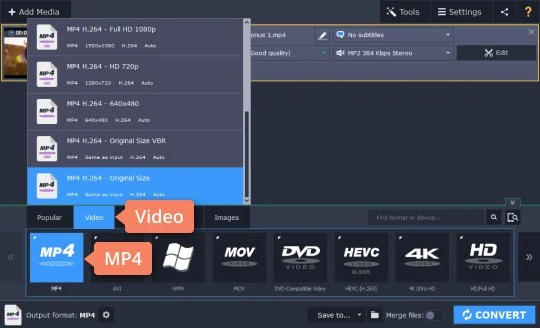 Convert IFO to MP4
Click the Folder icon to choose a destination for the output file. When everything is ready, click the Convert button in the bottom-right corner and wait for the files to be converted from IFO to MP4. That's all there is to it!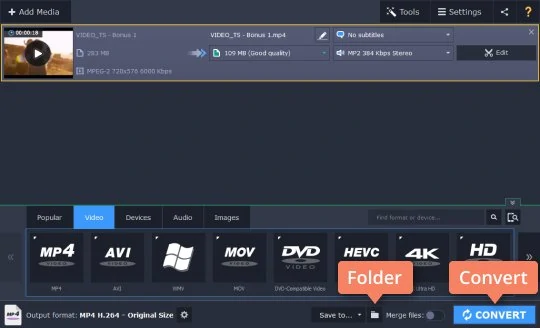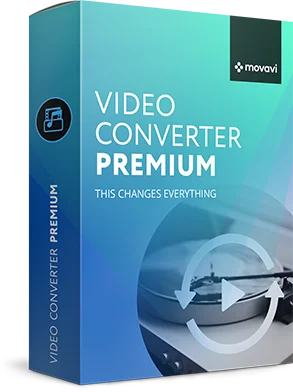 Movavi Video Converter
The ideal way to get your media in the format you need!
Convert video, audio, DVDs, and image files

Enjoy lightning-fast conversion without quality loss

Improve quality, adjust sound, trim and join files before converting

Save video and audio clips for easy mobile access
See Other Useful How-to Guides