How to Make a Tutorial Video
If you are a pro at doing something, and want to help other people improve their skills, there's no better way to do it than to make your own video tutorial and share it on the web. If your video guide is clear, professional-looking, and informative, you'll be a YouTube star in no time! Movavi has the best video tutorial software you can get to create instructional videos on all sorts of computer-related topics like digital painting, using applications and web services, and much more! Screen Recorder Studio combines an all-purpose screen video capture program with a powerful yet easy-to-use video editor – plus a huge number of quick export settings to optimize your recordings for specific mobile devices or for sharing online.
Download Movavi Screen Recorder Studio and find out how to make a how-to video in just a few easy steps.
Install the Tutorial Maker
After downloading the installation package to your computer, open it and install the software following the guidelines on your screen.
Record Footage for Your Tutorial
Start Screen Recorder Studio and you'll see all the available options in the launcher window. If you're creating a software video guide or other computer-related tutorial, choose Record screen to start the screen capture process. If you don't want screen footage for your tutorial, skip this step and go to Step 3 to learn how to record webcam video and import footage from other sources.
To start capturing your screen, draw the capture frame over the area of the screen you want to record. This will give you access to additional capture settings. Adjust the frame size by pulling on its edges until it's positioned correctly; alternatively, you can choose one of the preset sizes or full screen mode. You can do even more to make your tutorial extra-clear: record audio commentary or webcam footage during the screen video capture, use the built-in visual and sound effects to emphasize cursor and mouse clicks, and even capture keyboard actions. To start the recording, click REC.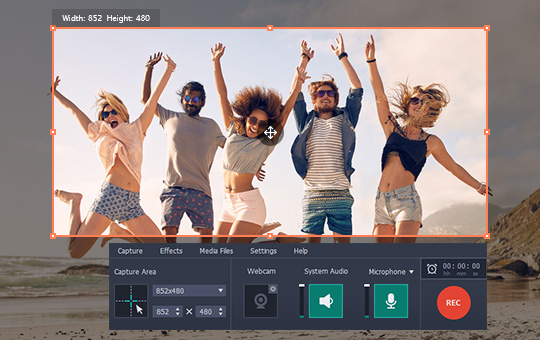 If you use Windows, you can also start capturing the screen by pressing F10 on your keyboard. Pressing F10 again will stop the capture. To do the same on Mac, press ⌥ ⌘ 2. Read our screen capturing tutorial for more tips and tricks.
Record Additional Video
After the program is finished recording, you'll see a preview window where you can review the resulting footage. Click the Open in Editor button to load your footage into the Video Editor; this is where you can add more content. If you haven't recorded screen footage, you can start the Video Editor directly from the launcher window by hitting Edit video.
To make your tutorial more personal and appealing to the audience, you can also capture webcam video. In the main window of the video editor, click the Record Video icon to open the capture module; the software will detect your built-in camera automatically. If you're using an external webcam, don't forget to connect it to the computer first!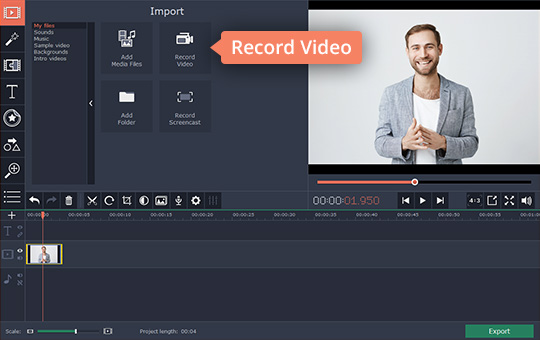 You will be able to see yourself in the preview window. Adjust the camera to find the best angle and click Start Capture. To finish recording, click Stop Capture – your file will be saved automatically. Click Back to editing to return to the video editing module and automatically add the recorded video onto the timeline.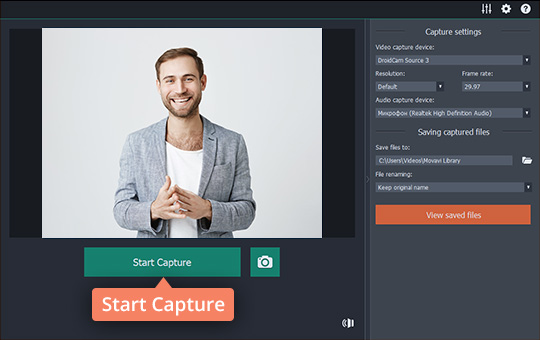 Edit Your Video
Now that you've added all the footage you want to use, it's time for the final tutorial creation! Turn your raw material into a professional-looking explainer video by editing it to perfection. Here's what you can do: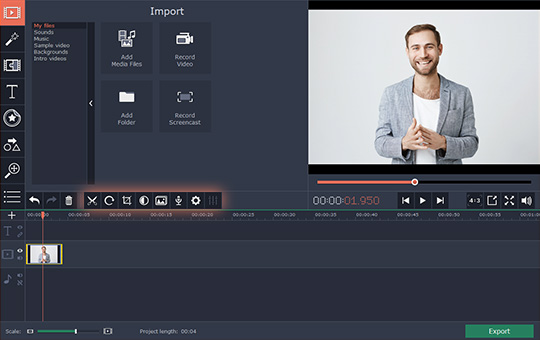 Export the Tutorial
The final step is making your brand new video tutorial available to the world. Click Export to see all the available options:
Save Video File will export the tutorial in the popular video format of your choice.
The Save for Devices option lets you optimize the video for playback on mobile platforms.
Use the Upload to YouTube tab to easily share your video guide on YouTube.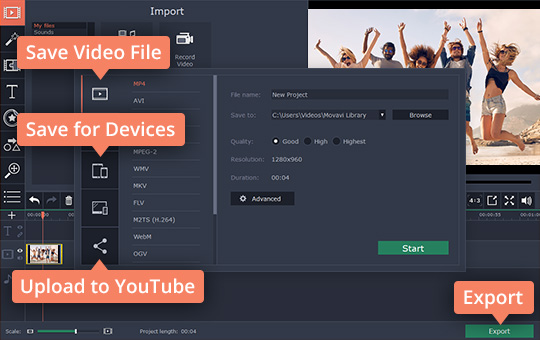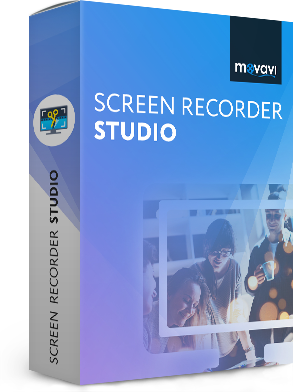 Movavi Screen Recorder Studio
The perfect way to record from your screen
Capture video from your computer screen

Grab sound from multiple sources

Tweak videos with the built-in editor

Save videos in any popular format
Disclaimer: Please be aware that Movavi Screen Recorder Studio does not allow capture of copy-protected video and audio streams.
See Other Useful How-to Guides