How to Crop a Video on Your Computer
To crop a video online or do close-ups is a non-negotiable feature all video-editing tools should have.
For the first time in history, the video format is bombarding all our communication channels. Having the right video cropper tool to transform your creative videos and get them ready for social media can be haunting. With so many options out there to crop video online free, selecting the suitable MP4 cropper is not an easy task.
There are several tools that can help you with cropping MP4. In this article, we'll describe how to use our desktop app and online tool. The online tool that you can use within the free video cropper is very handy when you aren't able to install anything. The desktop software is available for Windows and Mac and has many great features (more on that later).
To get started, you need to decide either on a free online video cropper or a dedicated video-cropping tool for desktop or mobile. It all depends on your needs.
We will walk you through the entire process of how to crop videos in three different ways and for different crop video size:
Let's get started!
How to Crop a Video Online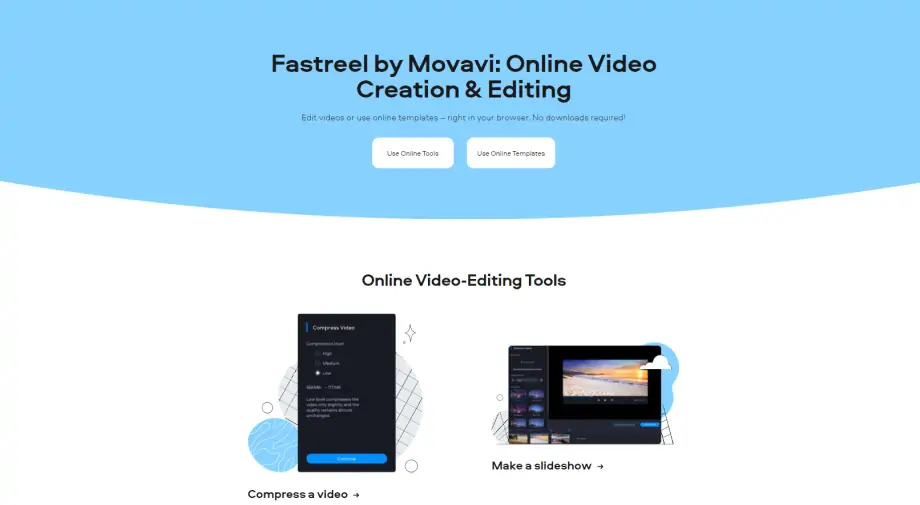 If you are in a hurry to crop MP4 or aren't very keen to download software to your computer or mobile, Fastreel by Movavi is here for you.
The online tool has many advantages among the ones we include: that you don't have to spend time downloading and installing software, you can crop videos to any aspect ratio you want, and you can use the tool on any device connected to the web.
Before you start, please notice that this video cropping online tool allows you to upload several file formats such as MP4, MOV, MKV, AVI, and WMV. Also, the file size could be up to 500 MB.
Let's crop videos online for free in 4 easy steps.
Go to the Fastreel site, click the link below to visit our video cropper online tool.

Upload your video, either by dragging the file to the dotted rectangle or click on the Add your file button to select the video you want to resize.
Once the video is loaded, select one of the predefined aspect ratios (square – 1:1, landscape – 16:9, or portrait – 9:16) or move the frame freely by dragging the corners to keep only the parts of the video you want. Use the Export Result button to apply the changes.
If you don't want a watermark, you can either access the premium version or download the cropped video with the watermark. To finish the download, you need an active account. Pick one of the saving options to download your final video and vóila! You are all set to crop video online at any time you want.
How to Crop a Video with a Desktop App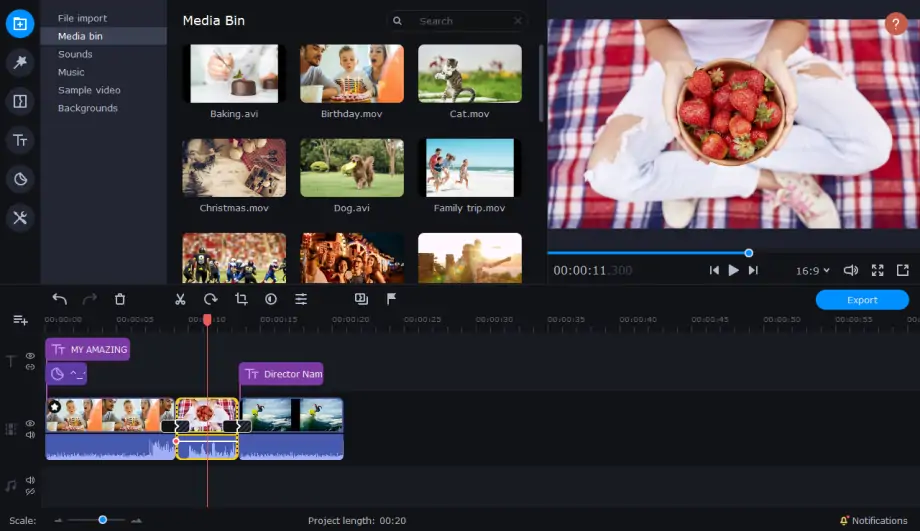 Movavi Video Editor Plus is a video cropper and editor that will allow you to create fancy clips and touching and personal videos. This software has everything you would expect to have in a video editor for a desktop.
The interface is intuitive and very easy to use. All the tools will be right where you would expect to find them, even if you have zero video editing experience or have never used the app before.
Movavi Video Editor Plus offers an easy way to crop any video. Just add your video clip to the program, specify the area you want to crop, and save the finished product in the format of your choice: MP4, AVI, FLV, WMV, MPEG, or other.
The compatibility of supported video formats is more extensive than the online video crop version, which makes it very handy no matter what type of device or software you are currently using.
1. Install the video cropper. Download the software to your PC or Mac and launch the installation file. Follow the setup instructions to install the video cropping software correctly.
2. Upload your video. Open the app and add your media file using the Add Files button. Select the video you want to crop and drag it onto the Timeline.
3. Crop your video. Click the video crop tool in the app. Check the preview window and move the cropping rectangle by dragging the corners so you leave out the area of the video you don't want. Click Apply to crop the video.
4. Save your cropped video. You can save your crop video file for review on your PC, transfer to a mobile device, or convert it for uploading to a video streaming like YouTube or Vimeo. Simply click Export and pick the option you need. In the popup window, select the ideal video configuration or mobile device. Indicate the video settings if necessary, and click Start.
Pretty straightforward, isn't it?
In any case, Movavi Video Editor Plus is significantly more than a cropping video tool. It is a multifunctional video editor that enables you to improve video quality, apply special effects, add music and titles, and edit your video in many other ways.
How to Crop a Video on a Mobile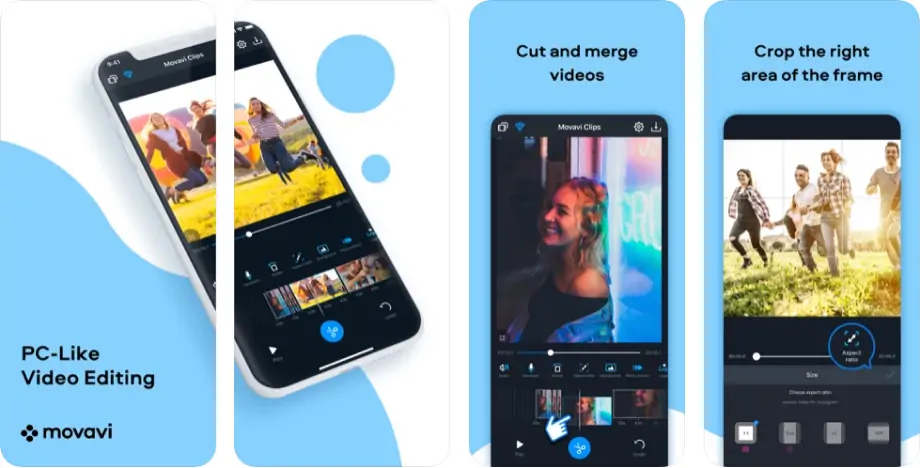 Movavi Clips is the right option if you are looking for something super easy to work with when the only tool you have at hand is your mobile. For instance, it allows you to create your reels and start sharing them right away effortlessly.
As every content creator knows, inspiration can find us anywhere. Our mobile devices are there to help us create the most unique and original content to share with friends and family or create professional content for our social media channels.
1. Install the video cropper. Download Movavi Clips to an iOS device or Android. If you are using an iOS device, the app will start automatically. If you are using Android, just tap the Open button after the download is done. Follow the basic steps tutorial to use the app.
2. Upload your video. Tap the plus sign and give the app permission to access your Photos and your Camera (this is optional). Select your media file; you can either upload a video or a picture. Select the aspect ratio you would like to have your video. If you are using an iOS device, tap the Create button. If you are using Android, you will see the video editor as soon as you select the aspect ratio.
3. Crop your video. If you have several frames on your video, tap the part of the video you want to crop and, if you are using an iOS device, tap the aspect ratio image in the app. If you are using Android, tap the Crop icon using your mouse. The touch screen technology allows you to use your fingers to adjust the video in the frame. Movavi Clips will save the changes and keep the parts of the video you don't want are out of it. Tap the Tick button to apply the changes.
4. Save your cropped video. Pick the quality you want for your video among all the options available; the app will save the video automatically in the gallery.
Still, you can also share the video with your friends or directly on your social media if that's what you want to do; the options are limitless.
In closing
At the end of the day, it's up to you what of the choices we have explored here best suits you, but we'd recommend using the online tool for one-time cropping and get the desktop or mobile app if you have to crop videos more frequently.
We're hoping this tutorial was helpful in letting you know how effective and easy it can be to crop MP4 using Movavi Video Editor Plus.
Until next time!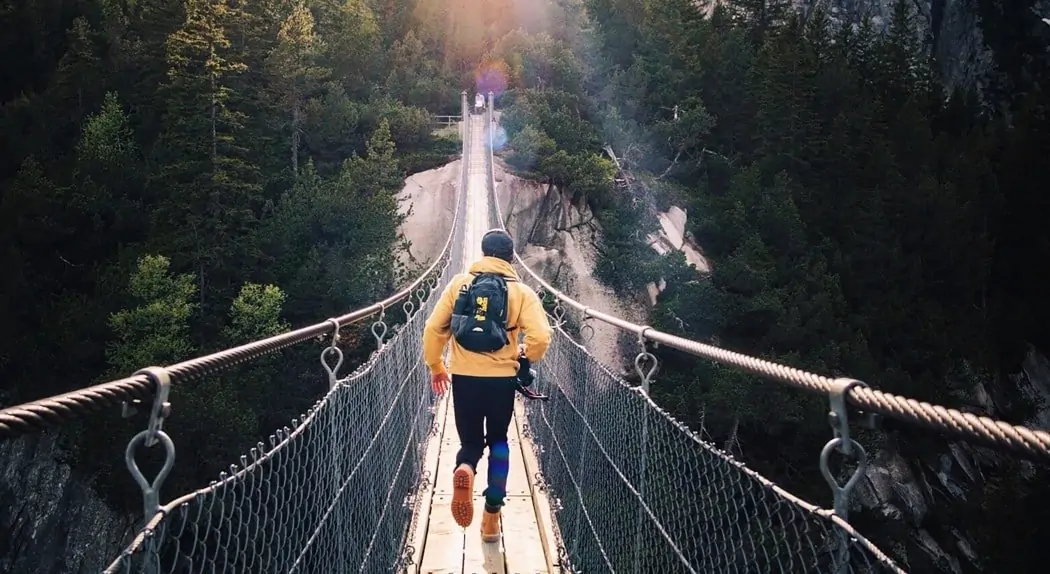 Movavi Video Editor Plus
Make videos. Create. Inspire.
* The free version of Movavi Video Editor Plus has the following restrictions: 7-day trial period, watermark on the output videos, and, if you're saving a project as an audio file, an ability to save only half the audio length. Learn more
See Other Useful How-to Guides
Have questions?
If you can't find the answer to your question, please feel free to contact our Support Team.
Screen Recorder
An easy way to record from your screen in HD. Make video footage of any application, record online streaming video, webinars, even Skype calls, and save clips in all popular formats.
Movavi Picverse
An intuitive photo editing app that lets you retouch any photo on the fly. Improve quality, add filters and captions, remove unwanted objects, change backgrounds, and more!
Sign up for news and special offers