How to Capture Streaming Video on Mac
Today there are many streaming services that let you watch all kinds of TV programs, movies, and music clips on multiple devices. Alas, most popular websites that stream video don't provide any downloading options, so what do you do if you still want to rip a streaming video from the internet to your Mac so you can enjoy it offline? You need a video stream recorder! Movavi Screen Recorder is a powerful video ripper that will easily download streaming video to Mac. Just download the program and follow the simple instructions below to learn how to record streaming video on Mac.
Step 1. Install Movavi's Video Recorder

DownloadDownload and open the distribution file and follow the installation instructions. The program is available for Mac OS Х 10.9 or higher.

Step 2. Set the Capturing Parameters

Go to the streaming site and cue up the video you want to download. Launch the software, press the Recording button and draw the orange capture frame over the video area on the screen.

If you don't want to sit in front of your Mac and watch the recording process, you can set the timer in the Settings menu. The program will end the recording after a designated amount of time has elapsed, so you can leave the computer and get on with your life while the recording is happening.

Step 3. Download the Streaming Video on Mac

Click REC and get ready to play your video – you have three seconds. You can manage the video capturing process by clicking the Pause and Stop buttons, or by pressing ⌥ ⌘ 1 to pause/resume the recording and ⌥ ⌘ 2 to stop capturing. By default, the recording will be saved in MKV format and open in a preview window. If your media file contains ads or other parts you don't want to keep, or you want to save it in another format, go on to the next step.

Step 4. Edit and Convert the Video (Optional)

If you want to remove the unwanted parts of the video, do the following: place the marker on the timeline at the start point of the segment you want to get rid of and click scissors, then do the same to mark the end point. Now select that segment on the timeline and hit the trash can button. Once you're ready to save the changes and convert the video, click Save As.

In the new export window, choose the format for saving and click Save.

Now you know how to capture streaming video on Mac. Downloading web content onto your Mac has never been so easy!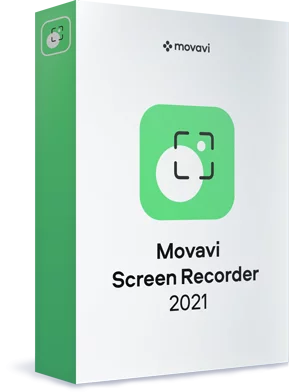 Disclaimer: Please be aware that Movavi Screen Recorder does not allow capture of copy-protected video and audio streams.
Movavi Screen Recorder for Mac
Capture video from your computer screen

Grab sound from multiple sources

Use the simple editing tools to make your recording perfect

Save videos in any popular format
Disclaimer: Please be aware that Movavi Screen Recorder does not allow capture of copy-protected video and audio streams.
How to Record Live Streaming Video on Mac for Free Using the Built-In Tool
You can also record live streaming video on Mac using built-in software like QuickTime Player. Although it is free, there are definitely better recording options around. QuickTime lets you easily capture microphone output, but it can't record system audio on Macs that comes from the internet, online radio, movies, music videos, or other sources. To record internal audio, you'll have to install third-party applications.
To download a stream for Mac, launch QuickTime Player, open the File menu, and click New Screen Recording. Prepare to record your screencast and hit Record. When you're ready to finish recording, click Stop.
Before saving, you can trim your recording, but no other editing functions are available. To save what you've recorded, open the File menu and hit Save. Now you know how to record a live stream on Mac using QuickTime Player.