How to Screencast Mac Desktop Using Movavi Software
Screencasting is the perfect way to show your audience what's happening on your Mac screen. It's hard to say which is the best screencast software for Mac, as there are a number of good OS X screencast apps on the market. In this article, we discuss three different approaches to Mac screencasting.
The first uses Movavi Screen Recorder – an easy-to-use program for macOS that lets you record screen activity and edit the resulting recording.
Follow the steps below to make a screencast using Movavi software.
Step 1. Download Movavi Screen Recorder

DownloadDownload Movavi Screen Recorder install it, following the onscreen instructions. When the installation is complete, launch the program.

Step 2. Record the Screen

Get ready to record your screencast: switch to the webpage, program interface, or other screen activity that you want to demonstrate. Hit the Recording icon and fine-tune the position of the capture frame. Then, you'll see the main recording panel with settings.

To enable recording from your Mac's speakers and/or microphone output, check the System Audio and Microphone icons – they should be green.

Step 3. Edit Your Screencast

If your recording contains any unwanted sections, you can easily delete them. Select the video file on the timeline, place the marker at the point where you want to do the cut, and hit Split (the scissors icon). Make other cuts this way. Now select the segment you want to get rid of and click Delete (the trash can icon).

Step 4. Save the Result in Any Format

Once you're finished editing, click the Save As button. Pick the appropriate video format from the list, choose the folder in which to save the file, type in the filename, and click Save.

Now you know how to screencast on Mac computers – it's easy with Movavi Screen Recorder! If you want to add audio or subtitles to your screencast, check out Movavi Video Editor.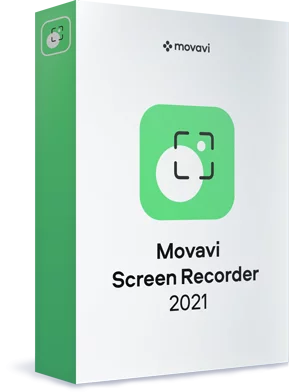 Disclaimer: Please be aware that Movavi Screen Recorder does not allow capture of copy-protected video and audio streams.
Movavi Screen Recorder for Mac
Capture video from your computer screen

Grab sound from multiple sources

Use the simple editing tools to make your recording perfect

Save videos in any popular format
Disclaimer: Please be aware that Movavi Screen Recorder does not allow capture of copy-protected video and audio streams.
Mac Screencasting with ScreenFlow
ScreenFlow is another program that can help you create a screencast on Mac. Like Movavi Screen Recorder, it includes both screen recording and video editing functionality. The program isn't free – in fact, it may seem rather expensive, especially if you want to get the full functionality. Specifically, you have to pay more if you want to get access to the stock library. Aside from that, ScreenFlow is a powerful screencast maker for Mac.
Below, you'll learn how to use it to create your own screencasts.
Step 1. Record Your Screencast

Run the program and click New Recording in the start-up window. Select the monitor you're going to record video from, check the audio source, set the video resolution and other parameters. Get ready to start capturing and click Record.

Step 2. Enhance the Video

When you finish recording, ScreenFlow will open your recorded clip in a video editor window. To trim off any unwanted video segments, find the place where you want to make a cut and press T. Now select the clip section you want to delete and remove it by clicking Delete.

If you need to adjust the audio level, add titles and callouts, or make other improvements, check out the tabs on the right of the editor window.

Step 3. Save the Screencast

To save the resulting screencast, click File > Export. In the new window that opens, set the filename, the destination folder, the video resolution, and other parameters. Click Export to finish saving.
Free Screencast Software for Mac – QuickTime
If you're looking for free screencast software for Mac, try QuickTime Player – the media player that's usually bundled with macOS. It includes a built-in screen recording tool that lets you capture screen video without editing. The absence of video editing functionality makes this program less useful for making screencasts, so it's really only a last resort.
The steps below will show you how to record a screencast using QuickTime.
Step 1. Record Video

Launch QuickTime Player, open the File menu, and click New Screen Recording. Prepare to record your screencast and hit Record. When you're ready to finish recording, click Stop.

Step 2. Save the Recording

Before saving, you can trim your recording, but no other editing functions are available. To save what you've recorded, open the File menu and hit Save.