How to Capture Flash Videos
There are thousands of fascinating Flash videos streaming on the Web. Social networks and video hosting sites are full of humorous out-takes from shows and many other kinds of videos (animation, music, etc.) that capture our imagination and touch our emotions. It's easy to access them on the Web, but what if you want to show some of these videos to your friends when you don't have an Internet connection? Wouldn't it be great if you could rip your favorite Flash videos from the Web and save them on your mobile device to watch later?
Download Movavi Screen Recorder, and you'll be able to grab embedded Flash movies at optimal quality, convert them to a common video format (for example, convert Flash to MP4) and save the result. Instead of using potentially unsafe downloading services, you can directly record videos online.
3 reasons to use Movavi Screen Recorder:
Supports a wide range of formats for saving videos
Lets you adjust recording settings
No potentially dangerous files downloaded to your computer
Download our online video grabber and read this step-by-step guide to learn more about recording Flash videos from the Web.
Step 1. Install the Online Video Recorder

First, downloaddownload and open the installation file. Follow the on-screen instructions to install the Flash video recorder. Then open the program by double-clicking on the icon.

Step 2. Prepare the Program for Video Recording

Open the video ripper and find the Recording icon on the sidebar. Adjust the capture area by dragging on the edges of the orange frame.

Make sure that System Audio is turned on and Microphone is turned off (as shown on the screen). In this case, the sound from the video will be recorded, but no external sounds will appear in the clip.

Step 3. Record and Save Your Flash Video

Hit the REC button and start playing your video. Click Pause when you want to take a break or Stop when you've finished capturing. You can also manage the process with hotkeys: in Windows, press F9 to pause/resume and F10 to stop recording. If you use a Mac, press ⌥ ⌘ 1 and ⌥ ⌘ 2 respectively. Your recording will be automatically saved in MKV format and appear in a new preview window after you click Stop. If you want to change the format, go to the next step.

Step 4. Convert the Clip (Optional)

In the preview window, click Save As to open the export dialog box. Enter the name of the file at the top of the window. Files are automatically saved to the Movavi Screen Recorder folder. To set a different destination, click More and choose the desired folder. Now you can select one of the available format presets: choose the one that best suits your requirements. When you're ready, click the Save button.

Now you know how to download Flash videos from websites and use Movavi Screen Recorder as a converter to save captured videos! No matter what you want to record: an online video, a live stream, or Flash animation – our software can help you copy any video to your computer.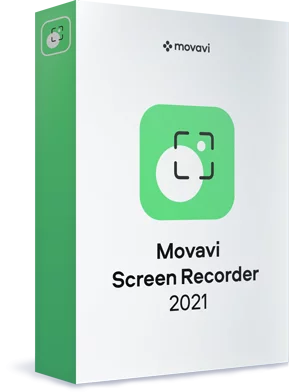 Disclaimer: Please be aware that Movavi Screen Recorder does not allow capture of copy-protected video and audio streams.
Movavi Screen Recorder
Capture video from your computer screen

Grab sound from multiple sources

Use the simple editing tools to make your recording perfect

Save videos in any popular format
Disclaimer: Please be aware that Movavi Screen Recorder does not allow capture of copy-protected video and audio streams.