Your go-to online video-editing software
Quick in-browser editing
Movavi's free online video editor lets you create and edit videos right in your browser – no download required. Easily put together awesome videos for family, friends, education or business.
All the tools you need
Cut out unnecessary sections, overlay music, add filters, use templates, and more. Movavi's video clip editor has a tool for every idea.
Easy as 1-2-3
How do you use Movavi's video editor online? It's as simple as that:
Upload your video
Make the edits
Export and share
Try Movavi's Online Video Editor and enjoy fast and easy editing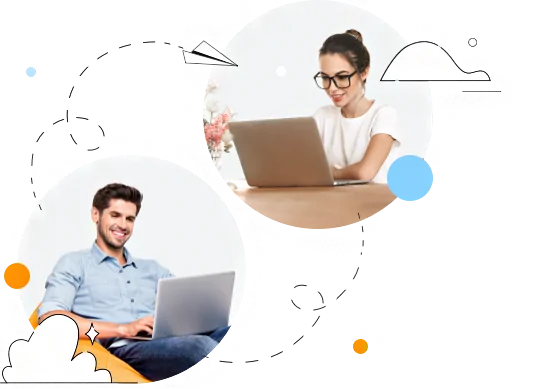 Create videos. Share emotions.
Once you're done with editing, you can easily showcase your creation on Facebook, YouTube, and other social media websites. Movavi makes it easy to share emotions through videos.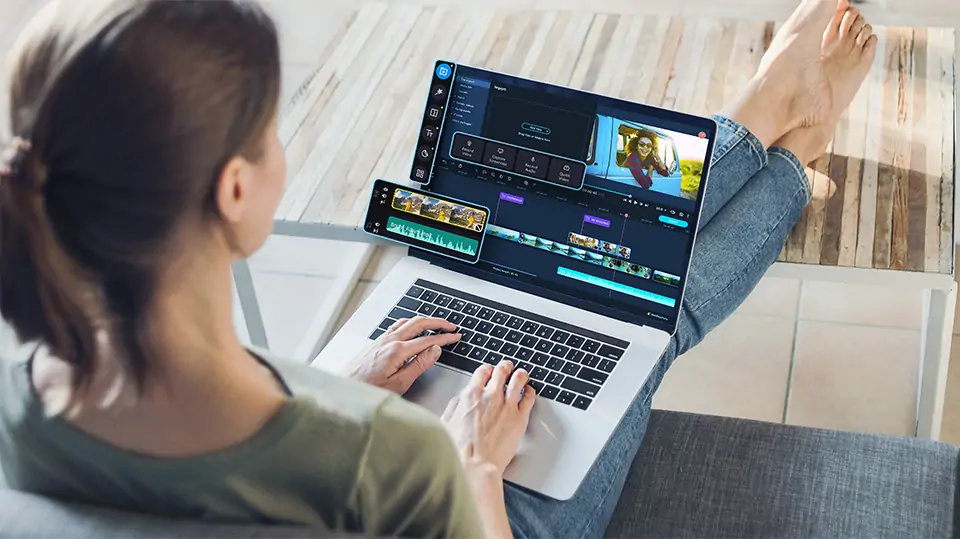 Movavi Video Editor Plus
If you need more creative tools for your ideas, try Movavi Video Editor Plus for Windows or Mac. Enjoy intuitive controls and a host of filters, transitions, titles, and special effects to easily create killer videos.
A word from our users
No matter what your goal is when it comes to creating an art project, when it comes to translating something into video format, Movavi has you covered.
I started out as a copywriter and as my career progressed, so did the requests of my clients. One of the skills I had to learn quickly was how to make videos! Movavi is THE BEST!
Rick Fuller
Real estate agent
I create low-cost business marketing videos for people wishing to build their brand online. I love video. In marketing, video is very important. I didn't want to pay people to do it. I wanted to do it myself and I enjoy it. Now to be creative is available, and as I said video is definitely future.
Tim Coe
Marketing specialist
I like the product and feel comfortable endorsing it. Movavi Video Editor Plus 2020 is a fantastic editor that combines an intuitive and easy-to-use interface with plenty of features to keep advanced users happy. I've used a lot of video editors and Movavi ranks among the best. It strikes the perfect balance between user-friendliness without compromising its powerful controls.
Video Editing in a Minute
YouTube channel for video editors
Frequently asked questions
Which is the best online video editor?
1. Online video editor from Movavi is a great option for quick in-browser video editing: it includes a number of the most popular video-editing tools and it's pretty easy to use. Just edit your videos online and enjoy the results in no time.
2. WeVideo is another popular online video creator that can help you edit your clips. This video editor has both a free and a paid plan (the latter includes additional tools). So you can choose which one suits you best.
3. Hippo Video video editor is a good online app, primarily aimed at those who need to create videos for business. In addition to video editing, Hippo offers screen recording, data analytics, hosting, and other services.
Where can I edit my videos online for free?
You can edit your videos for free in Movavi's online video editor. It's easy to use and includes a number of the most popular tools to tweak your videos for free.
Can I edit videos online?
Sure you can. You can edit your video online in Movavi's online video editor. You can add MP4, JPEG, PNG, and GIF files up to 500 MB total. If your video is in another format or it is larger than 500 MB, then we'd suggest you use Movavi VIdeo Editor Plus for Windows or Mac.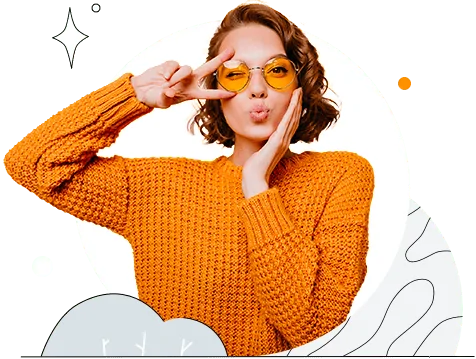 Movavi Video Editor Online
Intuitive online tools for quick and easy video editing
Sign up for news and special offers