How to Convert VHS to Digital
When it comes to converting VHS to digital, there are two main ways to do this. The first option is to use a paid service. For example, Walmart, Costco, and Walgreens, as well as other retail stores, provide this service – all you need to do is to visit a store or send your VHS tapes. You can also use an online service that will help you to convert VHS to digital and store your video files on their cloud storage. Using a paid service will definitely save you time, but it also has some downsides. If you're planning to convert a few VHS tapes, it can be expensive. Additionally, you cannot choose a format and storage for your videos. The next way is to transfer VHS to digital yourself. With this option, you have more control over the process – you can choose a video format and storage and also edit your video if needed. The option has a couple of downsides, though – you will need hardware and VHS-to-digital software, and it is time-consuming.
In this article, we discuss one of the best ways to convert VHS to digital.
What You Need to Transfer a VHS Tape to Digital
To make digital copies of your valuable VHS tapes, you will need a video capture device (a USB device, TV tuner, or frame grabber card), a VHS player, an analog cable, and a VHS-to-digital converter, like Movavi Video Editor Plus. If you want to prepare your files for watching on your DVD player, you can follow the link below to check out free VHS-to-DVD software.
Prepare for Digitizing VHS Tapes
1. Connect Your VHS Capture Device
First, connect your capture device to your computer. If you're using a USB capture device, simply plug it in a USB port on your computer. If you're using a TV tuner or a frame grabber card, you'll need to open up your computer case and plug the device into a PCI slot on the motherboard. For the capture device to work properly, you'll also need to install the appropriate drivers.
2. Connect Your VCR
Next, connect your VHS player to the video capture device. To do this, you'll need an RCA cable. For better video quality, you can use an S-Video cable instead, but in this case, you'll still need an RCA cable to transmit the audio signal.
As many TV tuners are unable to capture audio, you may also need an additional cable with a 3.5 mm audio plug on one side and RCA plugs on the other. This cable should be plugged into the LINE IN port on your sound card and the LINE OUT port on the VHS player.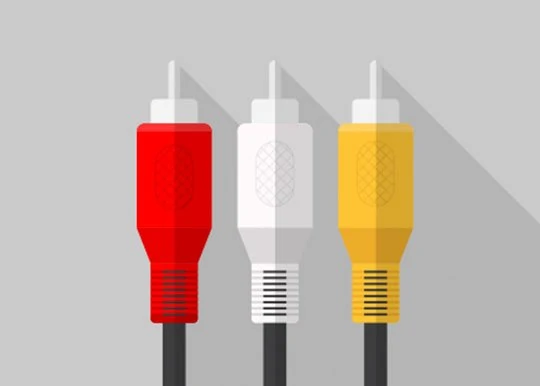 Locate the socket panel on your VCR – the yellow socket is usually the video channel (the red and white ones are for the right and left stereo channels). If you're using an S-Video cable, plug it into the S-Video sockets on the VCR and your video capture device.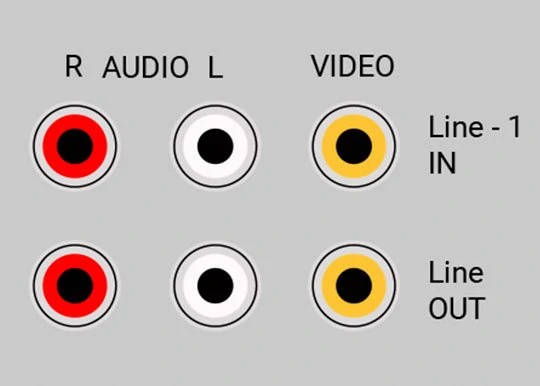 Plug the RCA inputs into the appropriate LINE OUT sockets and connect the plugs on the other end of the cable to the video capture device. Wait until the system recognizes the connected capture device, then turn the VHS player on and insert the first tape you want to convert.
Now you're ready to transfer your tapes for VCR to a computer.
How to Use Movavi's VHS Converter
Bring your old movie collection and family videos stored on VHS cassettes back to life with Movavi Video Editor Plus! This handy software lets you digitize your VHS tapes, even if you've never done it before. To learn how to convert a cassette to digital, just download the program and follow our simple instructions below.
Step 1. Download and Install the Movavi VHS converter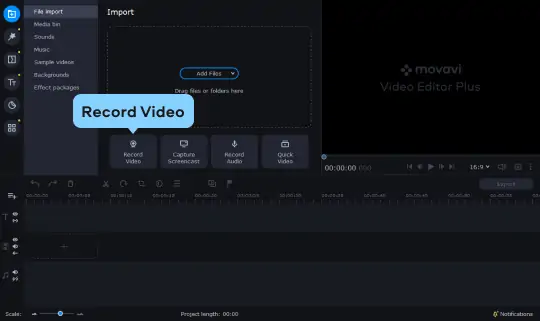 Get Movavi Video Editor Plus, run the installation file and follow the on-screen instructions. After the installation is complete, open the videotape converter and click Record Video. You will see a special application for transferring VHS to your computer and for recording video from cameras, webcams, and other devices.
Step 2. Set VHS Capturing Preferences
Go back to the video capture application on your computer. If you're using a USB device and all the devices are connected correctly, the software will automatically set the capturing parameters. You can also adjust the settings manually:
Video capture device: your TV tuner or another device.
Audio capture device: your sound card or another device for audio capture.
Save files to: the folder on your hard drive where you want to save the captured files.
If you're capturing sound via your sound card, you will need to locate the card model in the Audio capture device list.
Step 3. Start the VHS Conversion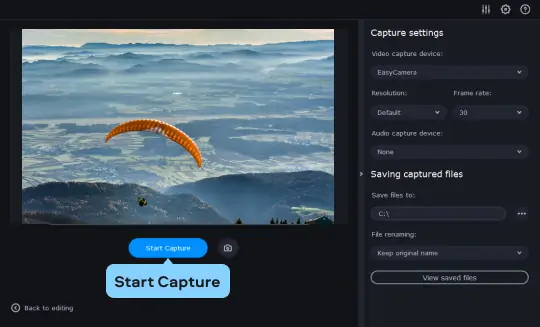 To copy your videotape to the computer, launch the capture process by clicking the Start Capture button. Now start playing the video cassette on your VHS player. You can stop the capture at any time by clicking the Stop Capture button.
After you've converted the tapes for VCR to digital, you'll find a copy of your VHS video in the folder you specified. Now you know how to convert VHS to digital on Windows 10 or Mac.
With Movavi Video Editor Plus, you can edit and enhance your old analog videos – improve video quality, cut segments from your video, add special effects, music, and titles, speed up and slow down video, and much more. You can also choose an output format for your edited video. For example, if you want to convert VHS to a PC compatible format, we recommend you transfer VHS to MP4, since it's a widely supported video format. After you finish editing your video, you can upload it to YouTube or Vimeo directly from the program.
Where to Store Your Videos
You can move your videos from VHS to USB or an external hard drive to save some extra space on your computer. Or you can also upload your files to online cloud storage, such as Google Drive and Dropbox.
What to Do With Tapes After You've Digitized VHS Recordings
If you're wondering what to do with old VHS tapes after you finish making digital copies of them, here are a few ideas. You can donate them to your local recycling companies, charity, and vintage shops, or try selling VHS tapes online. If you also have an old VCR or VHS recorder, you can try donating or selling it along with your VHS tapes.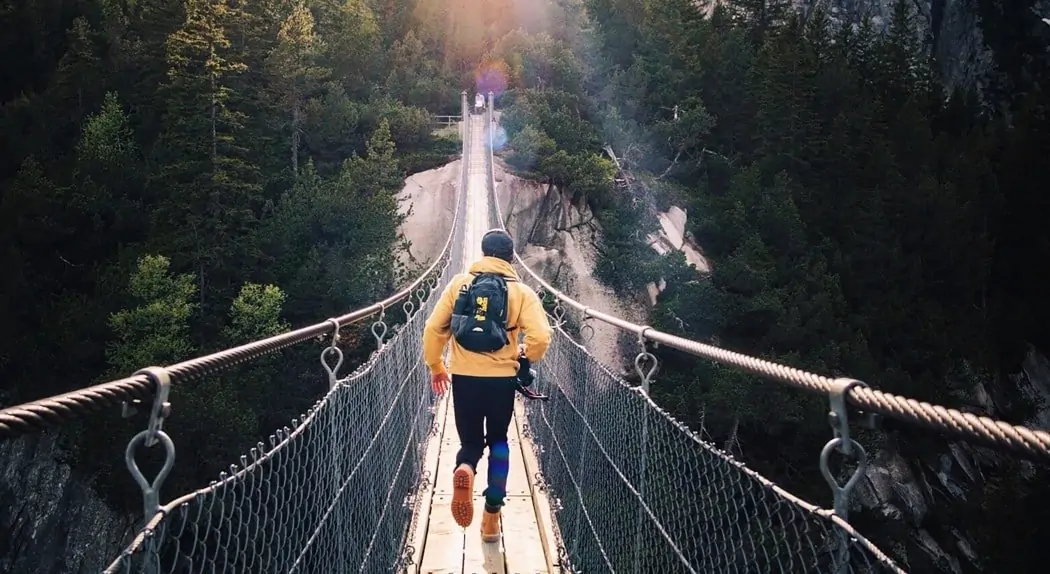 Movavi Video Editor Plus
Make videos. Create. Inspire.
* The free version of Movavi Video Editor Plus has the following restrictions: 7-day trial period, watermark on the output videos, and, if you're saving a project as an audio file, an ability to save only half the audio length. Learn more
See Other Useful How-to Guides
Have Questions?
If you can't find the answer to your question, please feel free to contact our Support Team.
Screen Recorder
An easy way to record from your screen in HD. Make video footage of any application, record online streaming video, webinars, even Skype calls, and save clips in all popular formats.
Movavi Picverse
An intuitive photo editing app that lets you retouch any photo on the fly. Improve quality, add filters and captions, remove unwanted objects, change backgrounds, and more!
Sign up for news and special offers