How to Create the Tilt-Shift Effect

Tilt-shift photography can work wonders on the most mundane of panoramic shots. When applied correctly, it can alter our perception of things by turning simple cityscapes, rural retreats, and the like into miniature copies of themselves.
Tilt-shift is an effect created by altering the camera's focus. The "tilt" part has to do with the camera lens plane rotating relative to the image plane, and the "shift" part concerns the lens moving in parallel with the image plane. Software can replicate this effect by blurring parts of the picture to imitate the shallow depth of field. The result is the same – an optical illusion of miniature-scale locations and objects in a photo.
An app like Movavi Photo Focus will help you create this effect without buying a special lens.
Before and After
All you need to create these make-believe pictures is the right software – like Movavi Photo Focus. Download the program for PC or Mac and read our brief tutorial on how to do tilt-shift photography on your computer.
Install the Tilt-Shift Maker
Double-click the file you've just downloaded and complete the installation following the on-screen instructions. After the installation is complete, run the program.
Add an Image to the Tilt-Shift Photo Editor
Click Browse for Images and find the file you want to blur. Alternatively, you can drag and drop the image onto the working area in the tilt-shift creator. Note that only panoramic shots with a distinct division between a background, a middle ground, and a foreground are suitable for creating the tilt-shift effect.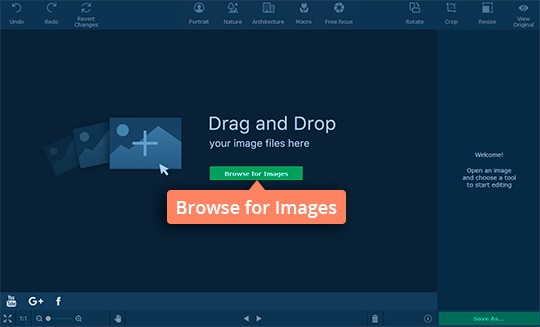 Apply the Blur Filter
Click the Macro icon. Move the cursor over the photo to display the Crosshair tool, which has several blue key points and two circles. The inner circle marks the focused area, and the outer circle indicates the blurred area. Place the inner circle over the details you want to miniaturize.
You can adjust the blur intensity by setting the Amount value in the Blurred area section on the right-hand sidebar of the tilt-shift generator (from 0 to 100). To adjust the size of the circles, drag the edge inwards or outwards. You can also change the size and shape of the crosshair by dragging on the blue key points. If necessary, rotate the Crosshair by dragging the dotted lines clockwise or counterclockwise.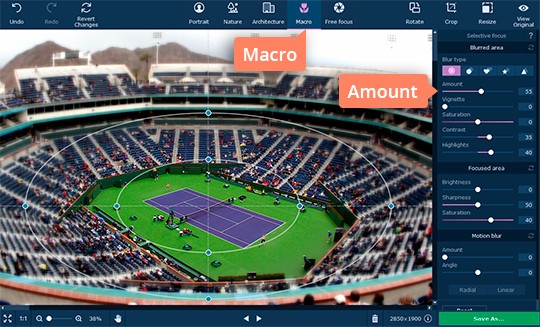 To create the illusion of a miniature-scale model, blur the background and foreground parts of the picture, leaving the middle ground in focus.
Export Your Tilt-Shift Photo
Click the Save As button to save your image to the desired folder.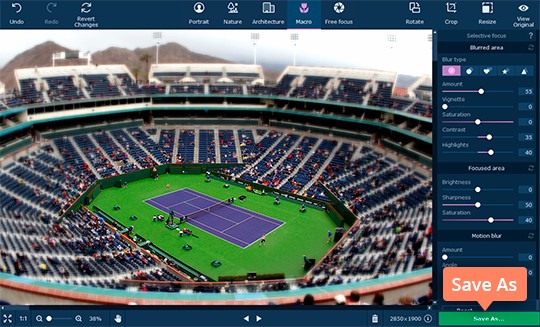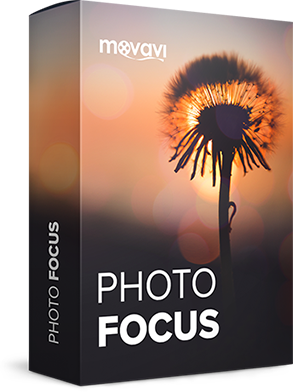 Movavi Photo Focus
The easiest tool for applying creative blur effects!
Blur images to add atmosphere

Make amazing miniatures

Emphasize important parts

Do basic editing tasks
See Other Useful How-to Guides