How to Easily Convert WebM to MP4 with the VLC Media Player
Want to learn how to convert WebM to MP4 in VLC? Whether you're on the hunt for the best way to play WebMs on an iPad or iPhone; you need to save space on your computer by compressing your WebM files to smaller MP4s; or you're looking for how to share WebM files, learning to convert file formats is a lot easier than finding a WebM player for every device you own. So, in this article, we'll walk you through the step-by-step process to use VLC for WebM conversions. We'll also explore an alternative if VLC fails to convert for you, and we'll dive into the pros and cons of each program.
How to Use VLC to Convert WebM to MP4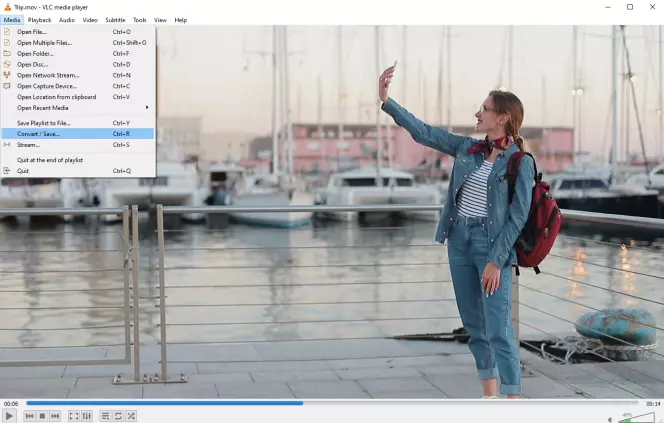 To get started, let's discuss how to use VLC to convert WebM to MP4. VLC is a free media player that you can download and use on your computer. You can also use it as a WebM player, and VLC can convert to other file formats as well. You can also convert back and forth, changing MP4 in VLC to WebM, if you need to. Because VLC runs on open-source software, it can be a little tricky to start using as you learn how to convert WebM to MP4. VLC can, however, work well for this purpose in most cases. That's why we've taken the time to provide detailed instructions on how to convert files. Follow these six steps to complete the VLC WebM converting process.
Step 1. Download and Install VLC
First, if you haven't already, you'll need to download VLC. You can do this by going to the VLC official website. Tap the down arrow next to the orange Download VLC button to choose the appropriate version for your operating system (e.g., Windows, macOS, Linux, etc.). Follow the download and installation instructions, and you'll be all set. Open VLC Media Player and proceed to step 2.
Step 2. Click on the Media tab
In the top left corner of the VLC media player, click on the Media tab or use the hotkey code CTRL + R to open the menu directly. From the Media menu, select Convert/Save. This will open a new Open Media window.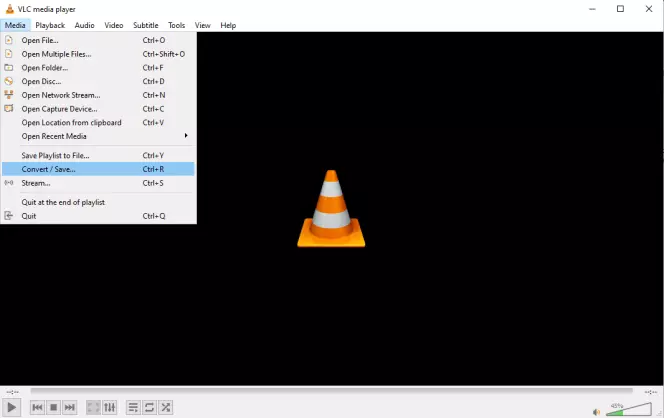 Step 3. Click Add in the Open Media window
You'll find the Add button to the right in the Open Media window. Click on this button, browse for the file you want to use VLC to convert WebM to MP4. Click Open.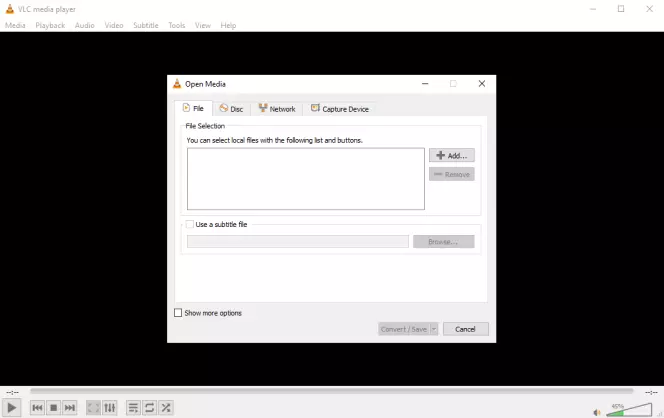 Step 4. Click Convert/Save in the Open Media window
At the bottom of the Open Media window, you'll see the Convert/Save button. Click this to start the process to convert a WebM to MP4 with VLC.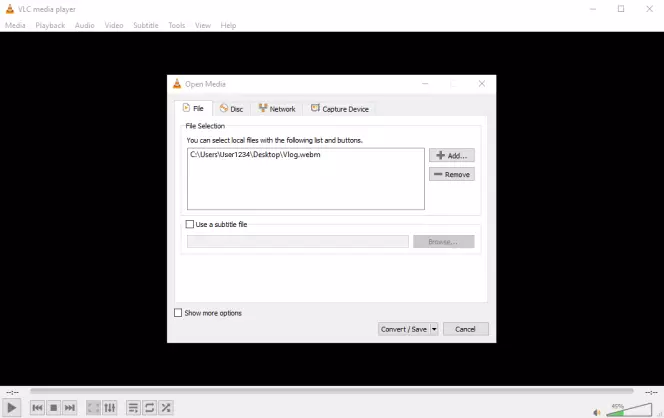 Step 5. Choose a destination file name for your new MP4 file
Hit the Browse button and enter a file name and destination on your computer for your newly converted MP4 file. Then click the Save button.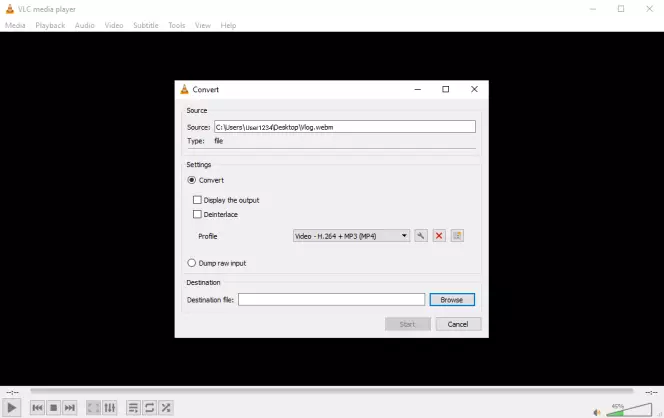 Step 6. Press Start to convert a WebM to MP4 in VLC
Click on the Start button, and the conversion process will begin. This may take a few moments, but when the conversion is complete, you'll have a new MP4 file saved and ready to play on your computer.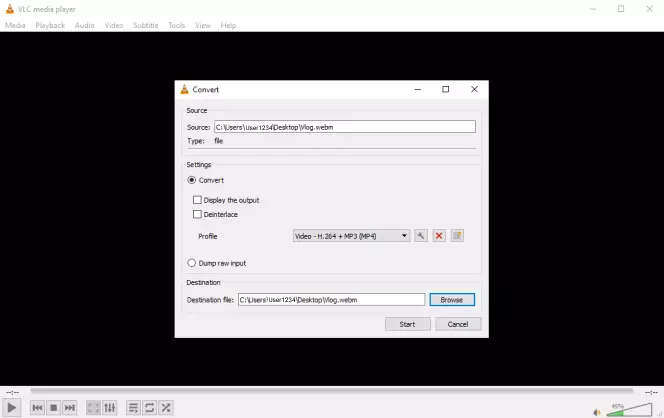 VLC Media Player is Not Converting Videos? Try a VLC Alternative!
What do you do if you've followed all the steps correctly to use VLC to convert your .webm file to a .mp4 file, but it's just not working? Fortunately, there are other ways to change files if VLC is not converting. Instead of troubleshooting VLC, which can be incredibly frustrating, why not try an alternative video converter?
If you've been trying to use VLC to convert your files, Movavi Video Converter could be the solution you've been looking for. Movavi Video Converter is available for both macOS and Windows platforms, and it gives you the power to convert multiple files into more than 180 types of multimedia file formats.
Pros
Easily convert 180+ file formats
Reduce video size while maintaining quality
Make quick edits, including cropping, rotating, and merging clips
Cons
After the free trial, users must pay to convert files
If you failed to use VLC to convert WebM to MP4, you can try Movavi Video Converter instead:
Download Movavi Video Converter and follow the installation prompts.

Add your WebM files by clicking the Add Media button at the top left of the screen and then choosing Add Video. If you're converting multiple files, you can save time by uploading all of them at once in this step.
Use Movavi's video editing tools – like Stabilization, Subtitles, Trim, Rotate, and Crop – to make any changes you want before converting.
Click on the Video tab at the bottom of the screen to expand it. Choose MP4 for your output format.
If you need extra space, you can compress your WebM files. Select the size value in your video's file description and adjust the quality, size, and/or bitrate.
Click the Save to button at the bottom of the screen to choose where to save your new MP4 file.
Click Convert in the bottom right corner of the screen to convert your files and send the new MP4 versions to your selected location.
Comparing VLC and Movavi Video Converter
| Feature | VLC Media Player | Movavi Video Converter |
| --- | --- | --- |
| Convert Sample feature to preview video quality before conversion | | |
| Customizable, predefined settings for faster conversions | | |
| Convert batches of multiple files at once | | |
| | | |
| --- | --- | --- |
| Crop, rotate, and merge video clips | | |
| User-friendly interface | | |
| SuperSpeed conversion feature for faster conversion times | | |
| Preserve video quality while decreasing file size | | |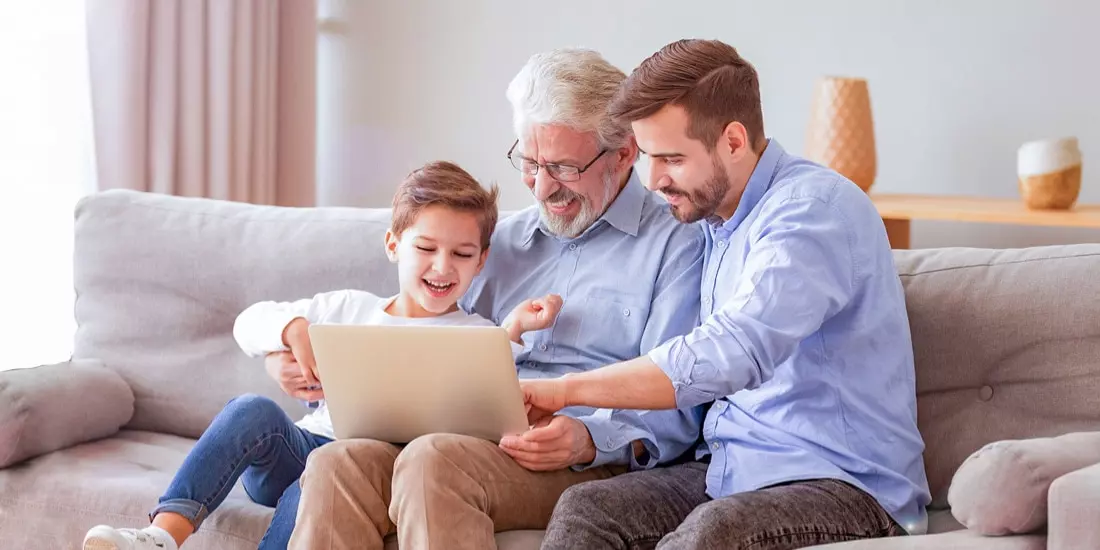 Movavi Video Converter
The ideal way to get your media in the format you need!
Frequently Asked Questions
What is a WebM file?
A WebM file is a type of open-source, royalty-free media file format. This file format was designed to be used online for video streams compressed with VP8 or VP9 video codecs.
Does VLC play WebM?
Yes, it does. VLC Media Player is a freeware media player that you can download from VLC's website. Besides media playing functionality, it also has some other limited features, such as video conversion, and you can open and play WebM in VLC.
How do I open a WebM file?
If you want to play WebMs on iPad or other devices without searching for a WebM player, converting to MP4 is the best option. However, some media players can open and play WebM files, including:
WebM vs. MP4: which format is better?
WebM and MP4 are both file formats for video and audio files. WebM is a more compressed file format, which means that a WebM file will take up less space for the same length of video than an MP4. By the same token, MP4s have better video quality than WebM files. Basically, they're both great formats for different purposes.
How long does it take for VLC to convert a WebM file?
There's no data on how long it takes for VLC to convert a WebM file. In general, conversion times depend on your computer's performance, the size of the file you're converting, and other factors. If you're looking for faster conversion times and software that can show its processing time for you, try Movavi Video Converter.
How do I view WebMs on an iPad?
There are a couple of ways to open WebM files on an iPad. First, you can convert the WebM file to an MP4 on your computer and then view it on your phone:
Save the WebM on your computer.
Convert the WebM to MP4 in VLC or Movavi Video Converter.
Use Airdrop, Dropbox, or another file transfer solution to send the file to your iPad.
Save the MP4 file to your iPad.
Watch the converted WebM as an MP4 on your iPad.
If you want to watch WebMs on your iPad without converting them, you'll need to have a WebM video player. The PlayerXtreme app for iPhone and iPad works for this purpose. To do this:
Go to the App Store and download the PlayerXtreme media player.
Open the WebM's URL in a new tab in Safari.
At the top left corner of the Safari window, tap the Open in link.
Choose Open in PlayerXtreme.
Watch your video.
Sign up for news and special offers