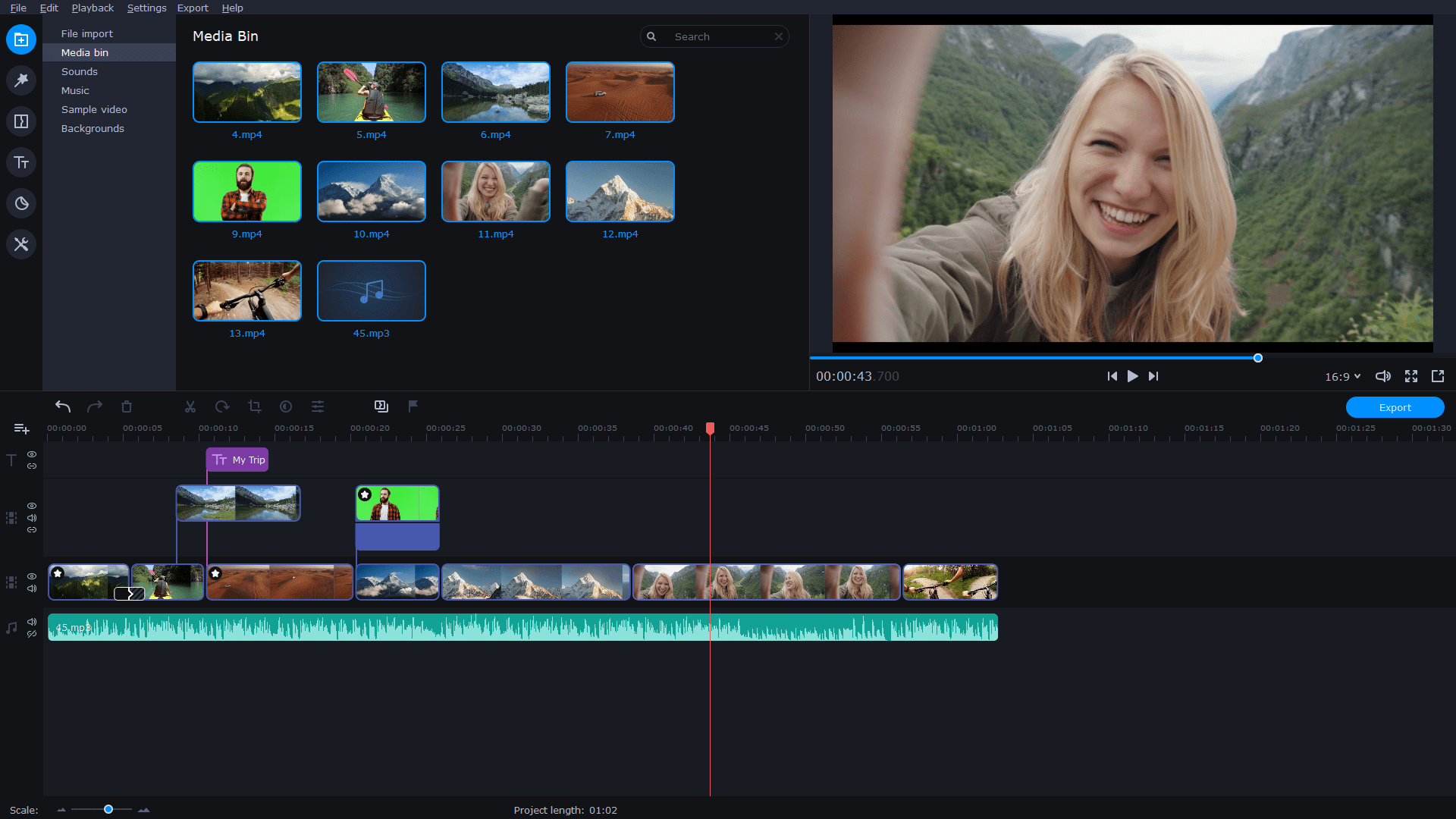 The Best MKV Editors for Windows and Mac
MKV (which stands for Matroshka) is a universal format used for storing multimedia content, like movies, concert videos or TV shows in HD. It was designed as a new standard for high-quality video compression and is able to combine HD video with multiple audio tracks and subtitle tracks, which can lead to very large file sizes – over 4 GB. What if you got an MKV movie that needs to be edited, but not sure what program to choose? In case you've been wondering how to choose the appropriate software, we've prepared a detailed overview of five MKV editors for Windows and Mac. The programs described below have the editing features that meet the needs of most users. Read this list and choose the software that's best for you.
| | Supported platforms | Pros | Cons |
| --- | --- | --- | --- |
| Movavi Video Editor Plus | Windows, Mac | Intuitive user interface; lots of special effects, ready-made intros, transitions | Full version is paid |
| Avidemux | Windows, Mac, Linux | Also works as a video converter | It may take some time to get used to the interface |
| Filmora MKV Cutter | Windows, Mac | Basic video-editing features are available | Full version of the program is paid |
| Free Video Cutter Joiner | Windows | Supports lossless cutting | Only available for Windows |
| Kdenlive | Windows, Mac, Linux | Open-source freeware | The interface may be a little complex for beginners |
Top 5 Editors for MKV Movies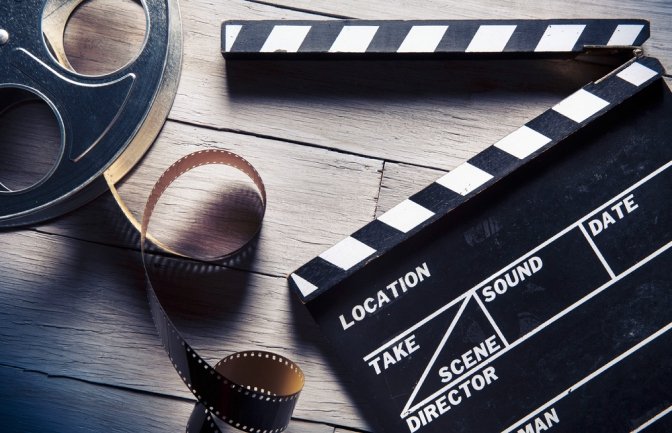 There are plenty of MKV video editors around. Which one to choose depends on your needs. For example, If you only want to crop your video, you may be satisfied with a simpler software. In case you want to fully edit your video, like, for example, add a voiceover, apply titles, filters or transitions, a more developed program is required. Please note that the following list of MKV splitters is not arranged in any order of preference. This is just a top 5 of programs that we've found most useful.
If you're looking for an MKV player for your PC or Mac, check the articles below:
Five best MKV players for Windows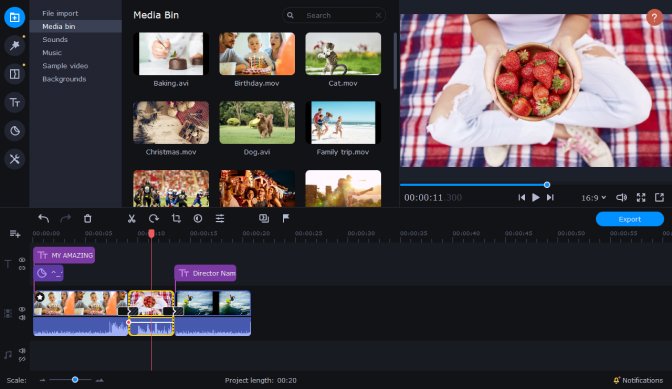 Movavi Video Editor Plus is a multifunctional tool for editing not only videos but audio and image files as well. It supports a wide range of input and output video, audio and image formats. Using this software you can edit your MKV files and create an absolute masterpiece, even if you don't have any movie-making experience. Thanks to its intuitively understandable interface it only takes less than half an hour to get familiar with the basic functions, so it's a good choice for beginners. But it may take a lot of time to look through all the features this MKV cutter has because there are plenty of them! Edit your video the way you like: remove unwanted fragments, move sections around, add titles and transitions, apply stunning filters to enliven your movie, upload music, add your own voiceover, crop, rotate, split and join video fragments, and much more. When you're ready with the editing, you can share the result directly on YouTube, or save your movie for viewing on your PC, mobile device, or even 4K TV. Last, but not least: this program is available for a very reasonable price both for Windows and Mac.
Pros:
User-friendly interface;
Supports a lot of popular video and audio formats;
Has a lot of different filters, transitions, and effects.
Cons: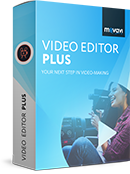 Movavi Video Editor Plus
Your next step in video-making
Edit video clips, images, and audio on a timeline

Add transitions, filters, titles, and stickers

Animate objects using keyframes, use more built-in media

Export videos in any popular format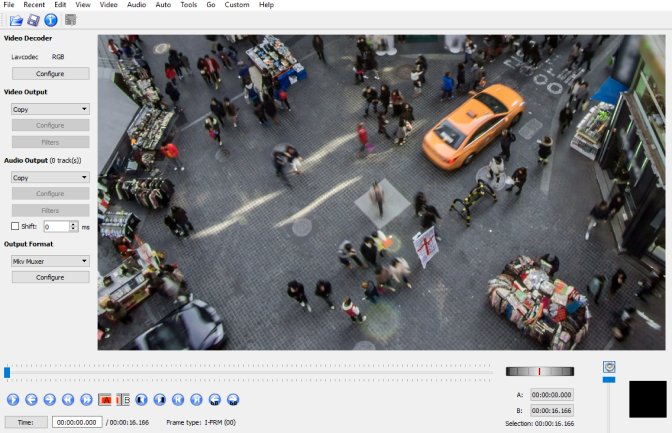 Avidemux is a video editor that supports a lot of formats, though it is not compatible with rather modern formats like WebM. Although it may take some time to get used to the interface, it is still rather simple, so even users with less video editing experience can complete some tasks using Avidemux. This software also allows you to cut your video files, edit them in many ways (for example, apply visual effects). Besides, you can add audio streams into your video. It is worth mentioning that Avidemux can work not only as a video editor but as a video converter as well. Another advantage is that this video editor is completely free. So if you don't want to spend your money, you can check Avidemux out. It doesn't matter if you're Windows or Mac user – Avidemux is available for both.
Pros:
Provides basic video-editing features;
Can also convert video files.
Cons:
The program interface may be confusing for beginners.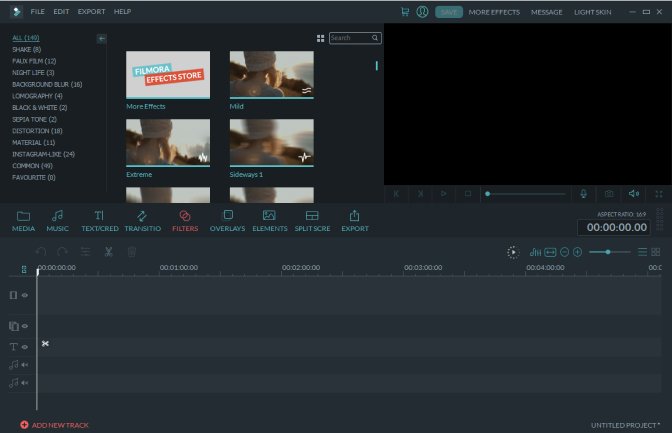 If you need to split one big video in MKV format into smaller parts, Filmora MKV Cutter can help you with this task. It also has a rather simple interface, so you don't need to waste hours trying to understand how to work with this program. In this program, you can do some basic editing like cutting and joining the fragments of your video, as well as embellish your video using many visual effects, filters, overlays, titles, and many more. If you want to share your clip with your friends, you can upload it on Facebook directly from the program. Due to its multifunctionality, this software can take more hard drive space than simpler programs only capable of cutting MKV files. This MKV video editor has Windows and Mac versions.
Pros:
Easy to master;
Uploads videos directly to Facebook.
Cons:
The full version of the app is paid.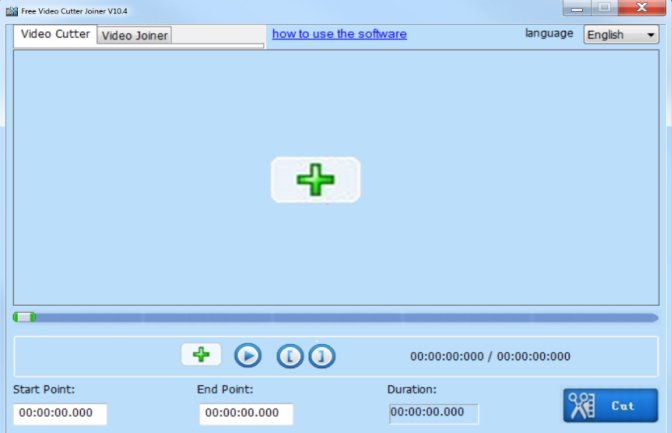 Free Video Cutter Joiner is a free application that can be used for trimming and joining MKV files. The interface of this program is one of the simplest among MKV video editors. What's good about this program is that it supports lossless cutting. Another significant feature of this program is the cutting speed. It can cut 100 MB in about 10 seconds which is a good result for a freeware. Unfortunately, in Free Video Cutter Joiner you can not add any transitions, filters or special effects, so if you want to embellish your video, you probably have to select another video editor, but if you need to do some basic editing, Free Video Cutter Joiner may suit you fine. This software is available for Windows users.
Pros:
Very simple interface;
Supports popular video formats.
Cons:
Only available for Windows.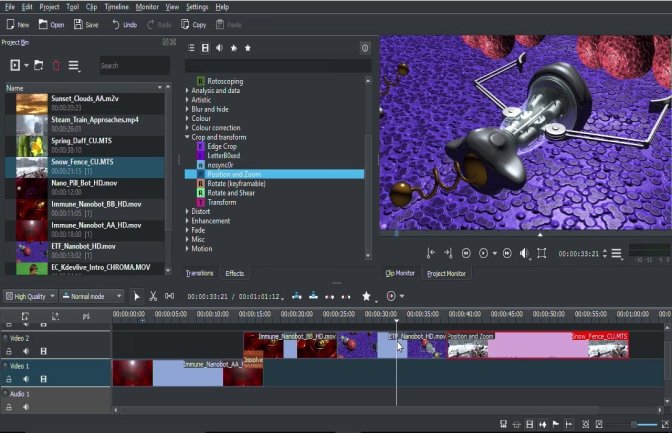 Kdenlive is an open-source freeware that was developed around 2002. Kdenlive stands for KDE Non-Linear Video Editor. This MKV editing software was primarily aimed at Linux, but now it is available for Windows and Mac as well. This software can be used by both beginners and professionals. There are many features at your service such as transitions, video effects, video and audio cutting options. Kdenlive supports plenty of formats, so there is no need to convert your files before editing them. Another nice feature is themable interface. You can custom the program's layout to make it more pleasant for you to look at and to work.
Pros:
Supports multi-track video editing;
Has dozens of effects and transitions.
Cons:
It may take some time to figure out how to work with the app.
Frequently Asked Questions
What Is the MKV File Extension?
MKV is a multimedia container format that can incorporate video, audio, and text in a single file. Read the article to learn more about MKV files and how to open them on different devices and platforms.
You can edit MKV files, but keep in mind that some desktop video editors don't support this format. We recommend checking the list of supported video formats before purchasing and installing any video editor. If the app you installed doesn't support MKV, you can try to convert your file to a popular format, such as MP4, and then edit it.
All in all, it is up to you which MKV editor to download. There are dozens of MKV editors around depending on price, interface, features, so it can be pretty complicated to choose one. Still, you can use this article as a guide to choosing the one that's appropriate for you. There is nothing difficult in MKV editing if you use a simple and convenient tool!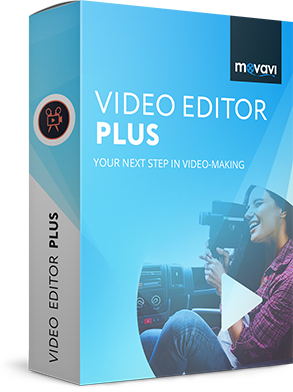 Movavi Video Editor Plus
Your next step in video-making
Edit video clips, images, and audio on a timeline

Add transitions, filters, titles, and stickers

Animate objects using keyframes, use more built-in media

Export videos in any popular format
* The free version of Movavi Video Editor Plus has the following restrictions: 7-day trial period, watermark on the output videos, and, if you're saving a project as an audio file, an ability to save only half the audio length. Learn more
Read Other Useful Articles